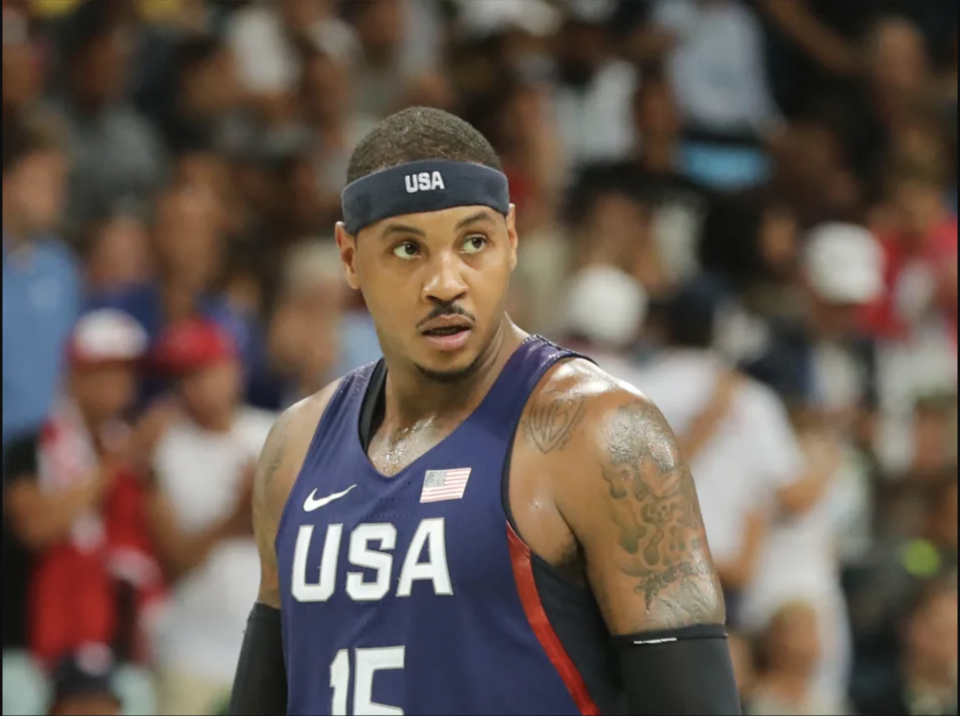 Carmelo Anthony left basketball fans with many memories once he announced his retirement after playing 19 seasons in the NBA. In honor of the No. 7 jersey he wore with the New York Knicks and Los Angeles Lakers, here are seven unforgettable moments from his career.
New Orleans fan shows appreciation
In the final minute of a Knicks' game in New Orleans, a young fan ran onto the court and embraced Anthony with a full hug. The fan was shortly thereafter escorted out of the game.
"I was shocked," Anthony told reporters after the game. "I didn't really know who it was until I looked over and I saw it was a kid."
Easter Sunday
On Easter Sunday 2012, Anthony hit two big 3-pointers at the end of regulation and overtime to the New York Knicks a huge win over Derrick Rose and the Chicago Bulls. The Knicks were the laughingstock of the NBA for over a decade before finally landing Anthony in a 2011 trade with the Denver Nuggets.
Pump it up
During Dwyane Wade's final game in 2019, Anthony, Chris Paul and LeBron James sat courtside to support their longtime friend and peer. When a loose ball rolled to his seat, Anthony took a couple of dribbles and looked at the rim before deciding to pass the ball back to the referee and sitting down.
Poster child
In 2009, Anthony had arguably his top in-game highlight for his time during his Nuggets' era when he stole a pass from Utah Jazz forward Paul Millsap and dunked over him and made the Mile High City erupt.
Memorable era
NBA superstar Allen Iverson was traded to the Denver Nuggets in 2007. While the time the two spent together was short-lived, Anthony and Iverson were two of the league's most popular players and having them play together was a time no NBA fan will forget.
Calling game
Anthony was known for his late-game scoring ability, and one of his more memorable game-winners came against draft classmate James in 2010 on the road in Cleveland. The go-ahead bucket gave Anthony 40 points in the overtime victory.
More than an athlete
Later in his career, Anthony used his platform to take an active role in advocating for the rights of Black people. His big introduction to this space happened alongside Wade, Paul and James to open up the 2016 ESPYs.