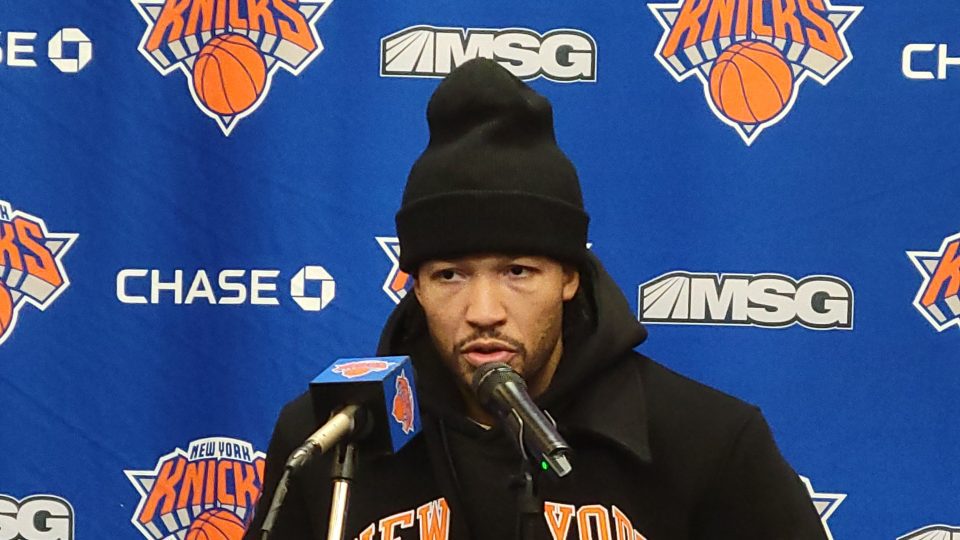 The Miami Heat advanced to the Eastern Conference Finals for the third time in the last four years with a 96-92 win over the New York Knicks at the Kaseya Center in Miami. Knicks guard Jalen Brunson had arguably the best game of his career, scoring 41 points, on 14-22 from the field, knocking down 5 three-pointers in the loss. Jimmy Butler led Miami with 24 points and 8 rebounds, while Bam Adebayo had 23 points and 9 rebounds, and Kyle Lowry added 11 points and 9 rebounds off the bench.
Butler, who was named to the All-NBA Second Team earlier this week, praised the play of Adebayo.
He had some huge buckets down the stretch, Butler said. "Like I've said, all year long he's been the anchor for us on the defensive side, but my goodness when he's attacking and making shots, getting to the free throw line on the offensive side of it, he looks unguardable,"
Butler also praised his team's play.
"If you're going to double anybody on our team, the ball's going to move," Butler said. "We got guys that can shoot the ball incredibly well, attack and finish at the rim incredibly well. So I'm glad that that portion of it is over. We got to look forward to whoever that we have next, and if that's the game plan on whoever, we are going to swing that ball down again."
Butler then turned his attention to what's in front of him and the team.
"We got eight more (wins) to get," he said, eying a championship. "I always say we're always going to be in this thing together. So proud of all of my guys for playing as hard as we did today and like I said, we got eight more."
Miami plays the winner of Sunday's final game in the second round of the NBA Playoffs when the Boston Celtics host the Philadelphia 76ers.