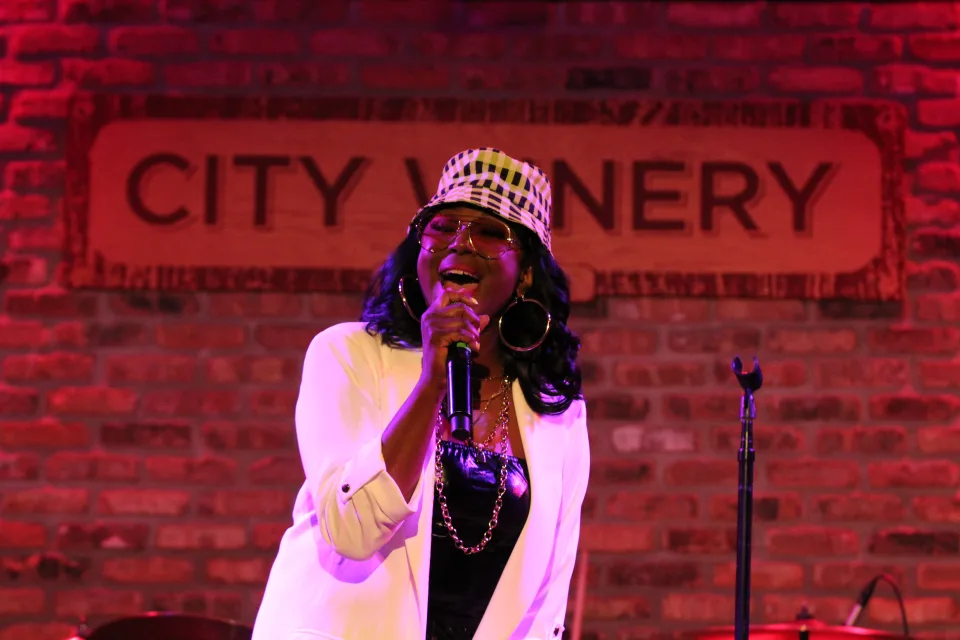 On May 25, 2023 recording artist and songstress Tweet returned to the City Winery in Chicago to celebrate the 20 year anniversary of her album Southern Hummingbird. All of the shows in Chicago were sold out. Earlier this month Tweet was the first Black woman to be inducted into the Rochester Music Hall of Fame. Rolling out spoke with Tweet about her album's impact 20 years later, being inducted into the Rochester Music Hall of Fame and why she wears her faith on her sleeve.
How does it feel to be the first Black woman inducted into the Rochester Music Hall of Fame?
Amazing! I grew up in Rochester with so many talented people there. For them to give me that honor I am very humbled and I'm also excited that it happened. I'm still in the stage of not really knowing that I'm that important to the music business. That kind of gave me a stamp.
What is the significance of the Southern Hummingbird to your life?
It just goes to show you that you can put something out and touch the world without even knowing it. I still have people come up to me and say how Southern Hummingbird changed their lives. I have people saying how they didn't commit suicide because they listened to my album. So to know that it is still affecting people 20 years later is just amazing.
Where does your spirit of gratitude come from?
It comes from going through life, not really feeling important, but also knowing that God brings me out of all the things I go through. I have to be grateful. I always wake up thanking God that I'm breathing. I had a health scare and I'm still here. I'm singing so I always have an attitude of being grateful. I don't care if I don't sing another record. I'm just grateful that I'm here. The devil tried to take me out of  here. God said no.
Why is it important for you to wear your faith on your sleeve?
The way the world is now people don't have faith. They need to see it so that we can inspire people to have faith and to carry on and to keep doing and keep going because God got you.
What is your superpower?
My superpower is remaining humble and not allowing the outside to get in. I'm just being me. My superpower is being me, being who God created me to be.
Who's moving you musically right now?
I like Masego and Lucky Daye but I'm still on the old school vibe. I listen to the legends like Marvin Gaye
What's next for you?
I'm on the road. I'm doing the City Winery tour. We are doing Essence. I have a Southern Hummingbird wine You can go to astarmoscato.com and I have a single that we're about to push with Pastor Tim Rogers.