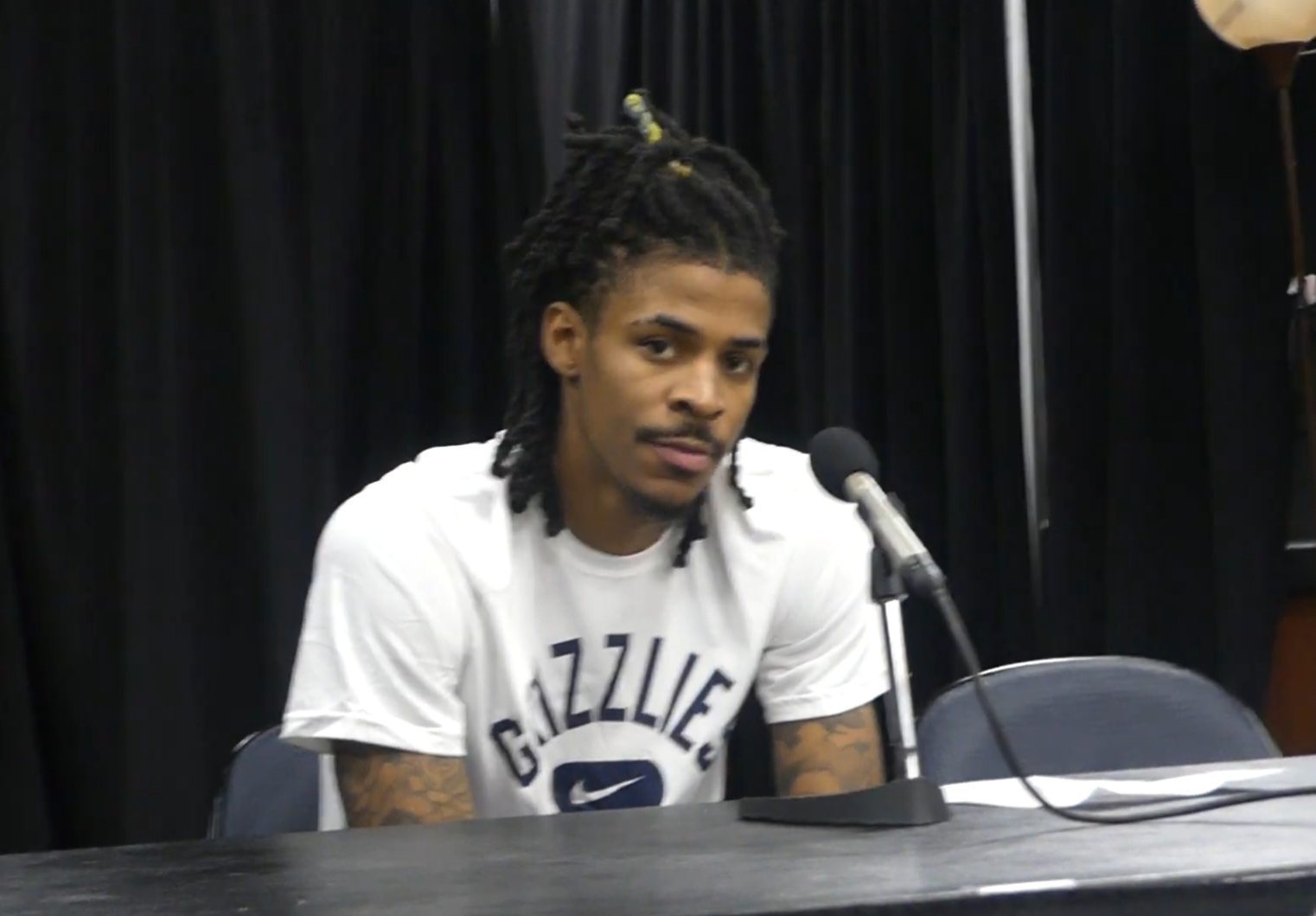 Ja Morant's mother has come under scrutiny for her alleged role in the precipitous downfall of the NBA superstar within the past year.
Morant is currently "suspended from all team activities" with the Memphis Grizzlies after he flashed a gun on Instagram for the second time in three months. The NBA has launched a probe and pundits report that Morant could face a significant suspension and fine that could be as much as half a season without pay.
On the "The Corey Holcomb 5150 Show" with Darlene Ortiz, Maaacus & Kraig, the comedian and social commentator broached the Morant topic at about the 33-minute mark. While filtering through the debris of his tattered life, all agreed that, while Morant was blessed with a two-parent household, they are nevertheless contributors and enablers of Morant's bizarre behavior that has him running afoul of the NBA, the public, and major endorsement brands. 
One of the hosts said that part of the problem is that Morant's father is operating more as a "homeboy" rather than a guide and mentor.
Holcomb also blamed Morant's mother for dispatching Morant and his crew to a Memphis mall after she encountered an allegedly crass employee.
"I didn't know all this stuff happened, the incident at the mall where Ja Morant's mother got into it with an employee at a shoe store. She called her son, Ja Morant, and told him, 'Woo, woo, woo.' Next thing, Ja Morant, and eight n—– are at the shoe store. They chased the boy in the room in the back where he had to lock the door so he wouldn't get moved on."
Another host suggested that the mother — and the father — harbor bitterness and resentment of the son's success, fame and fortune and are a little jealous of him.
"Why would your mama send you up to the mall over a disagreement over a shoe?" Holcomb asked.