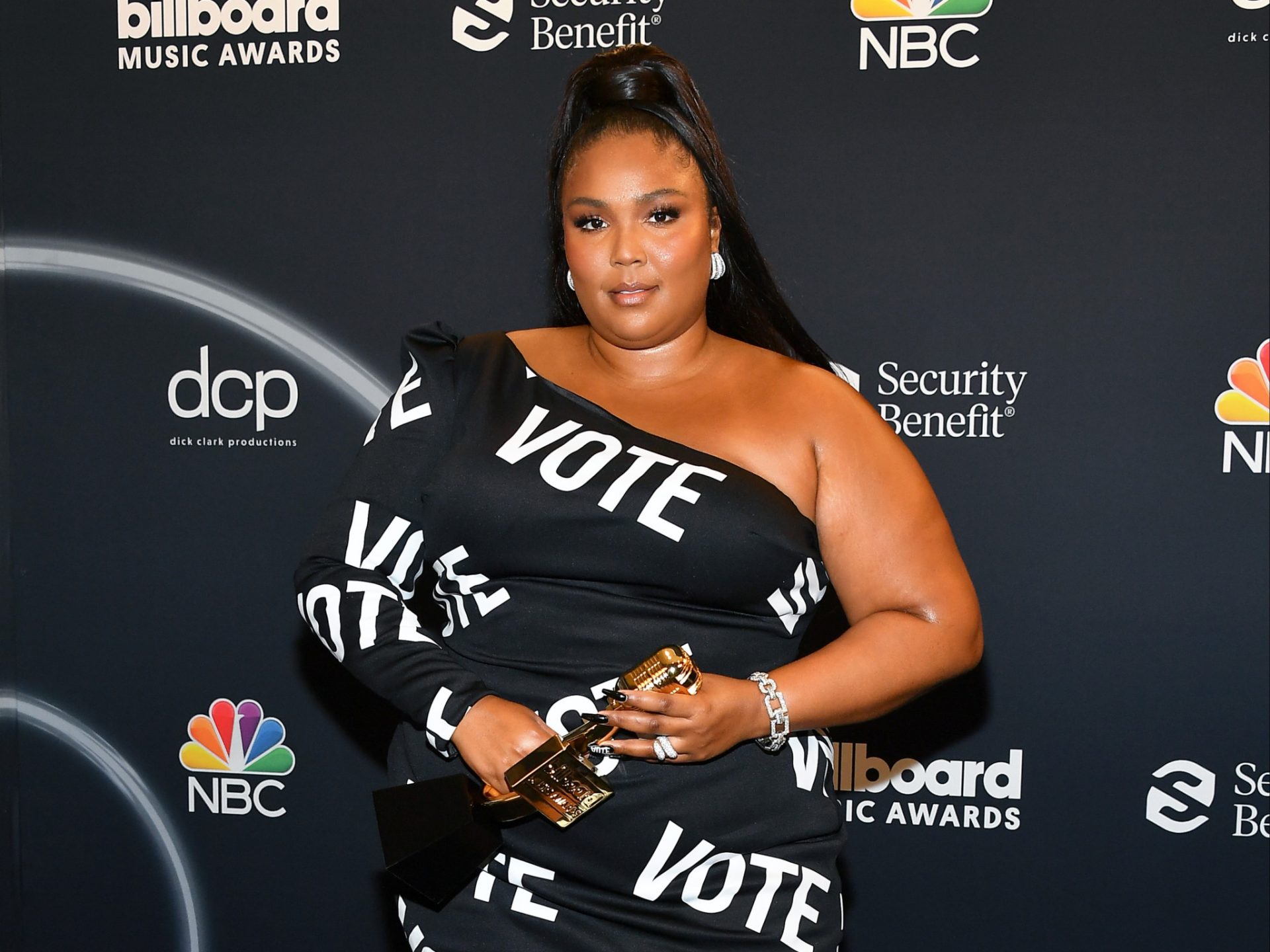 Grammy-winning singer Lizzo said the incessant and vicious pestering from trolls is killing her joy of making music and hints that she may soon quit. 
Lizzo poured out the contents of her soul onto her protected Twitter account on May 31, 2023, informing her fans that the nonstop pestering and fat-shaming has had an insidious, corrosive effect on her spirit and psyche. 
"I JUST logged on and the app and this is the type of s–t I see about me on a daily basis. It's really starting to make me hate the world. Then someone in the comments said I eat 'lots of fast food.' I LITERALLY STOPPED EATING FAST FOOD YEARS AGO," Lizzo said, according to Billboard. "I'm tired of explaining myself all the time and I just wanna get on this app w/out seeing my name in some bulls–t," Lizzo began, showing a screenshot of someone on Twitter criticizing her weight and asking why she is "still THIS fat when she's constantly moving on stage?"
In another tweet posted alongside a screenshot of a hate comment, the singer told her haters to "touch grass."
"I'm not trying to BE fat. I'm not trying to BE smaller. I'm literally just trying to live and be healthy. This is what my body looks like even when I'm eating super clean and working out! Y'all speak on s–t y'all know NOTHING ABOUT and I'm starting to get heated," she penned.
The multiplatinum Detroit diva also posted a poignant message on Instagram explaining to her 14 million followers how the poison-tinged darts about her weight are piercing her heart.
https://www.instagram.com/p/Cs6jRMEupdQ/?hl=en
In a concluding set of tweets, Lizzo said "f— you" to her detractors after adding: "Y'all don't know how close I be to giving up on everyone and quitting and enjoying my money and my man on a F—ING FARM."
"ALSO: to the people who haven't had an original thought or fresh air in years… BEING FAT ISN'T MY 'BRAND.' BEING FAT IS WHAT MY BODY LOOKS [LIKE]. THAT'S IT. THAT'S ALL. My 'brand' is FEEL GOOD MUSIC. My 'brand' is CHAMPIONING ALL PEOPLE. My 'brand' is BLACK GIRL LIBERATION."
Many fans are aghast at what Lizzo has to endure on a regular basis and are ready to fight to protect her peace of mind.
It's ridiculous that Lizzo has to login everyday and see thinkpieces about her body. She's performing a sold out tour, serving face, on a tv show every other night. Instead of talking about her success, people are constantly trying to steal her light.

— sign up for a marketing session! • JD • they/he (@jd_occasionally) May 31, 2023
I hope and #pray that people will learn to love themselves in spite of what others say. #DreamBig #DoGreatThings bc it's already in you to do.
If #Lizzo is happy with #Lizzo, then let her be. https://t.co/EKs0Y88Upq

— Sister Stacey Helps The Homeless (@SisterStaceyMin) May 31, 2023
The lowest form of opinion is commenting on another person's looks. This is especially rich coming from a woman who brags about how "successful and happy people don't hate on other people online". How's that working out for you, Layah? Leave #Lizzo alone. Thanks. https://t.co/qoXiWYmhhW pic.twitter.com/OOmgusAR2I

— "The Fixer" Paesano (@GogglesPaesan0) May 31, 2023
https://twitter.com/HELGAGRAVES13/status/1664005201857224704
I wanna throw these hands for #Lizzo the way I'd throw my hands if someone talked $h!t about my husband.

— Ya girl, Blue 💙🟧〽️ (@fatgirlruns901) May 31, 2023