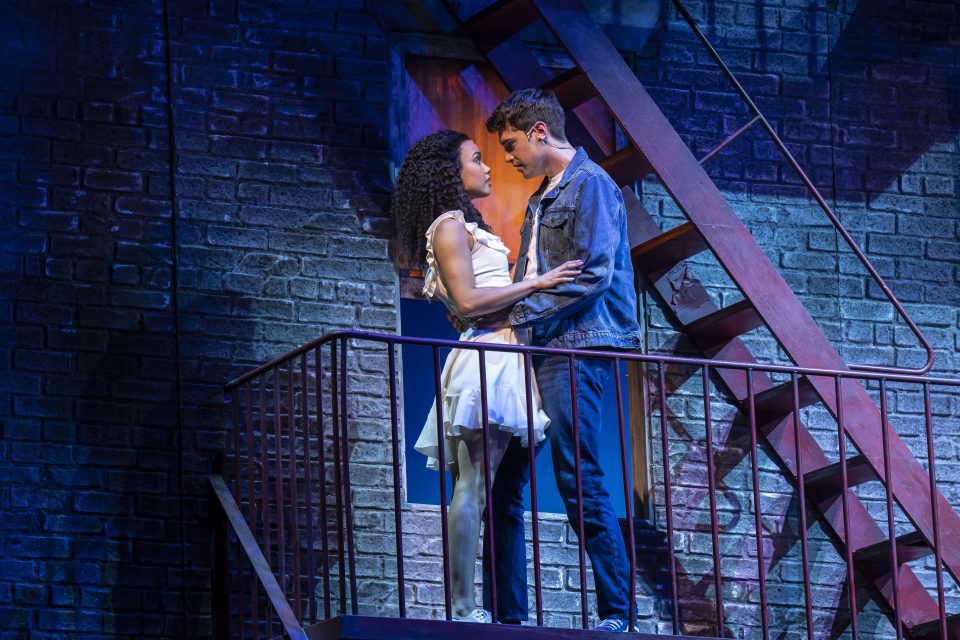 The Lyric Opera in Chicago brought a fresh and vibrant production of West Side Story to its stage, and it's a must-see for theater fans. This iconic musical, with music by Leonard Bernstein and lyrics by Stephen Sondheim, has been reimagined for a new era by director Francesca Zambello.
The show's familiar plot revolves around the rivalry between two New York City gangs, the Jets and the Sharks, and the doomed love affair between Tony, a Jet, and Maria, the sister of the Sharks' leader. The new production features a diverse cast of actors, reflecting the melting pot of cultures that is New York City. The performers are all top-notch, with standout performances from Ryan McCartan as Tony and Kanisha Feliciano as Maria. This is the Lyric debut for both of them.
The production is visually stunning, with a set design by Peter J. Davison that features towering bridges and fire escapes, giving the impression of a city teeming with life. The lighting design by Mark McCullough is also impressive, creating a moody and atmospheric setting for the story to unfold.
The dance sequences are thrilling and energetic, showcasing the talents of the performers and adding an extra layer of excitement to the show. The "Dance at the Gym" sequence is a particular highlight, with its mix of Latin and jazz influences.
The musical numbers are all beautifully performed, with the score's classic songs given fresh interpretations by the talented cast. "Somewhere" is a standout, with its haunting melody and poignant lyrics about the possibility of finding a better life.
One of the strengths of this production is the way it addresses the social and political issues at the heart of the story. The show's themes of prejudice and intolerance are just as relevant today as they were when the musical first premiered in 1957. The new production makes clear that the struggle for equality and understanding is an ongoing one, and that we still have a long way to go.
Overall, West Side Story at the Lyric Opera in Chicago is a triumph. It's a fresh and exciting take on a classic musical, with excellent performances, stunning visuals, and thought-provoking themes. Whether you're a die-hard fan of the original or a newcomer to the story, this production is not to be missed.
West Side Story runs for 26 performances only, through June 25.