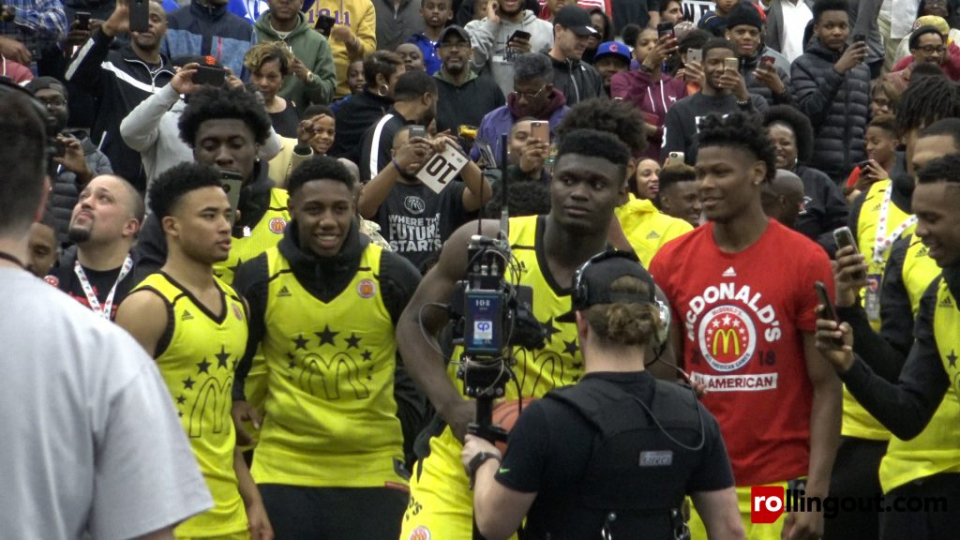 Zion Williamson's life is in a state of upheaval amid threats issued by porn star Moriah Mills to release their sex tape and file a lawsuit against the NBA star for allegedly engineering a campaign of harassment.
Williamson's personal tumult is exacerbated due to the rumors raging throughout the NBA community that the New Orleans Pelicans are exasperated with Williamson's weight, antics and personal problems and are looking to unload him to another team as soon as this week.
Mills is continuing what fans are calling a vengeful tirade against Williamson ever since he and his pregnant girlfriend, Ahkeema, surprised the public with a gender reveal party in early June 2023.
The porn star said she had gotten accustomed to the $100K-a-month retainer for her "services" that Williamson allegedly paid her for years. Therefore, she is feeling cast aside and is embittered about the lost income. She is aware that Williamson is set to begin a five-year, $194 million contract extension at the beginning of the new season.
Subsequently, she revealed to the public that Williamson was paying to fly her into town for frequent sexual encounters and even posted text messages detailing the alleged payments.
Now Mills, who remains resentful, is threatening to release the sex tapes that she and Williamson allegedly created together.
https://twitter.com/moriahmillsss/status/1670914965295775747?ref_src=twsrc%5Etfw%7Ctwcamp%5Etweetembed%7Ctwterm%5E1670914965295775747%7Ctwgr%5E42719ec32fd858065e852804a4b10d247e493b52%7Ctwcon%5Es1_&ref_url=https%3A%2F%2Fwww.hotnewhiphop.com%2F689042-moriah-mills-zion-williamson-sex-tape-threats
Furthermore, Mills says she leaning toward filing a lawsuit against Williamson for allegedly having family members and friends harass her and threaten her safety.
https://twitter.com/moriahmillsss/status/1670978542136336386?ref_src=twsrc%5Etfw
Williamson has never denied having sexual relations with the adult entertainment star. Amid this scandal, coupled with Williamson's chronic weight problems and penchant for sitting out games due to various injuries, multiple outlets and sports shows speculate the Pelicans are looking to trade him.
In fact, sports insider Bill Simmons announced on his podcast that someone affiliated with the Pelicans organization informed him that Williamson will be shipped out prior to the upcoming NBA Draft on June 22.