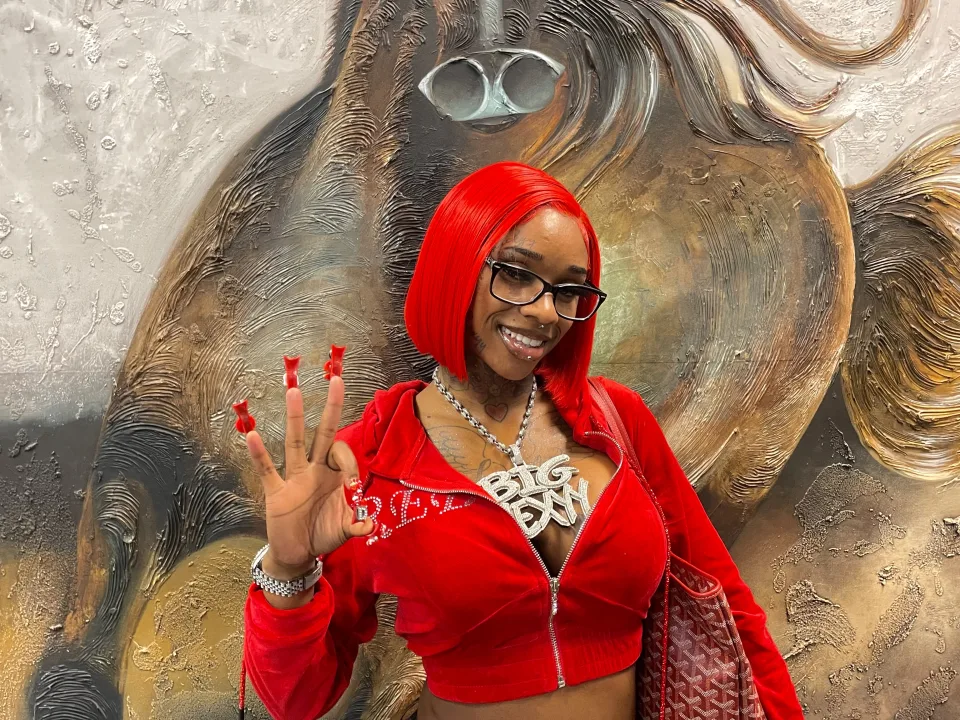 Sexyy Red has become a summer sensation, which means she's been making more appearances, even at a high school.
The rapper recently posted a video of herself making a stop at a high school. As she walked in, many of the students sitting in the bleachers got excited, and then they all came down from the bleachers and surrounded her.
What school should I go to next it's been a minute! pic.twitter.com/BuBlxqnMa2

— Sexyy Red (@SexyyRed314_) July 16, 2023
There were so many crowding her that the announcer threatened to stop the event, and while he was doing that, Sexyy Red was seen hugging and taking pictures with some of the students.
Though the clip looked like a wholesome moment between the artist and fans, some people have criticized the school for allowing Sexyy Red to come to the school as her music is deemed inappropriate, especially for young kids.
Sexxy Red whose biggest song is POUND TOWN walked into a high school throwing up middle fingers and gang signs.. but we're throwed off for seeing something wrong with that? I hope y'all don't have kids.

— freaky poindexter ♐️ (@tahdollasign) July 17, 2023
Sexxy Red performing at a high school is not okay smh.

— Ari 😏 (@arielariel_ari) July 16, 2023
People shocked about Sexxy Red going to schools but we for real had Pretty Ricky touring through South Florida 😂

— Ash The Stampede (@ashersz) July 16, 2023
Sexyy Red saw the backlash she was receiving on social media and cleared up the situation, saying that she was giving back to the boys and girls at the school.
Y'all do know I went there to give the boys money for they haircuts and girls bundles for prom week cause I remember when I needed help with my prom stuff https://t.co/YeTXPgNtHB

— Sexyy Red (@SexyyRed314_) July 16, 2023
Sexyy Red has become one of the rising female rappers of the summer, with her popular songs such as "Pound Town" and "SkeeYee."