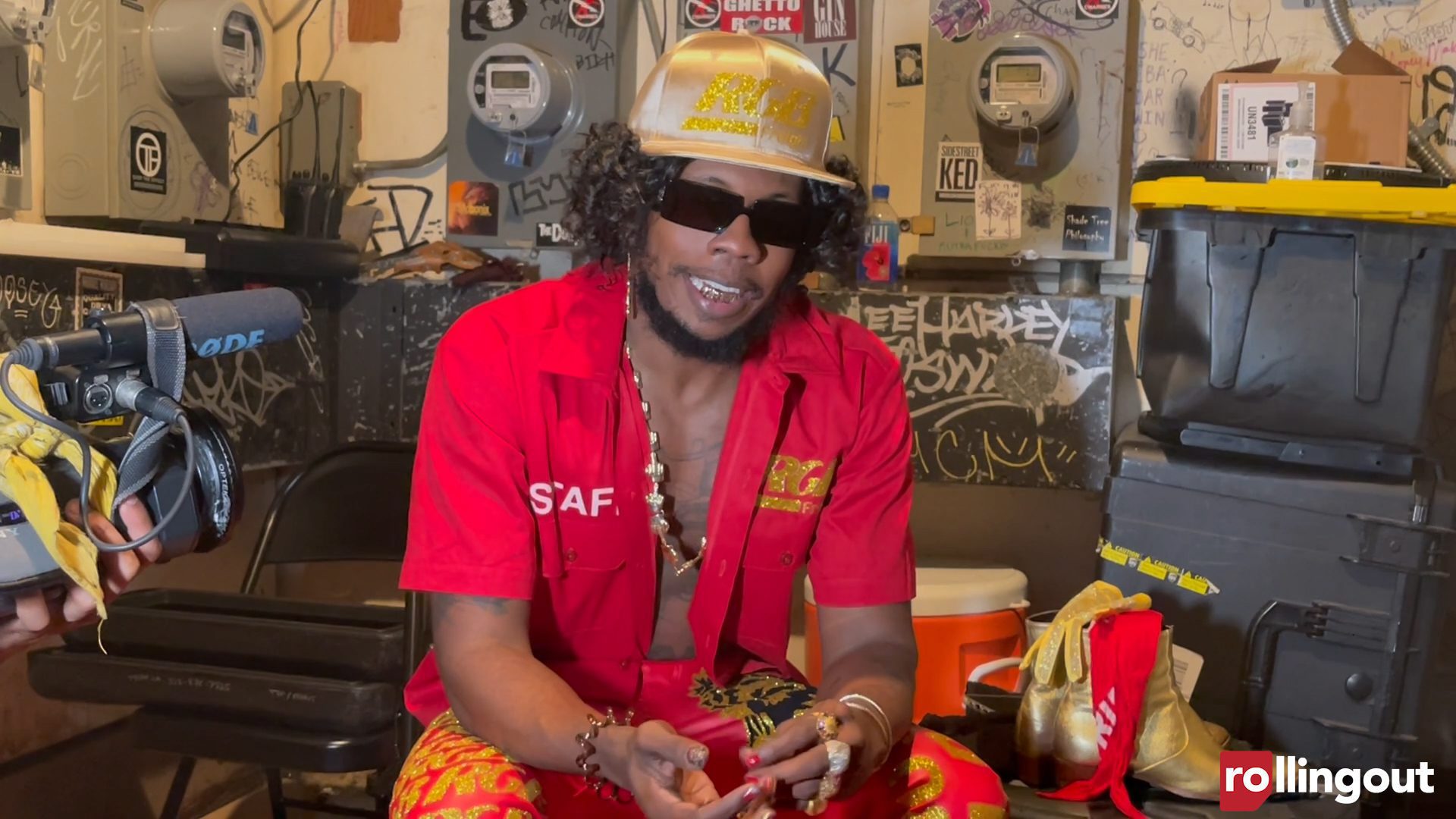 Trinidad James is pushing the newest fashion trend for men which includes nail art and design.
James has been getting his nails done for years, and he even admitted he pays $7,000 four times a month to keep up the lifestyle.
His nails styles range in an assortment of colors, lengths, shapes, and creative jewel art. Some of his bedazzled nails feature gold jewels, rubies, diamonds, and other crystal rhinestones.
He even shared a Sexyy Red-inspired nail look that featured the phrase "Skee Yee."
James' main go-to nail artist is Finesse Your Claws which also specializes in press-on nails, although as inflation continues, people everywhere are noticing that nail prices are continuously increasing.
The nail salon price increase was sneaky, because they just kept introducing new services that were more expensive (gel nails, SNS, Aprés Gel-X, etc.) then by the time we knew it prices for regular services went up too 😂

— Julia (@YeahJu) November 11, 2021
Over the years, nail salons have introduced new services that they claim are healthier for our nails, such as UV gel overlays and extensions, dip powder nails, SNS nails, silk fiberglass overlays, and extensions, as well as fancy pedicure treatments.
Yet, standard prices for regular services have increased as well, such as manicures, pedicures, acrylic nails, and nail designs.
Some have complained that a simple $20 nail set is now close to $90 or more depending on where you go.
My nails were not worth $170 I'm disgusted with the new nail industry prices

— FREE TAXSTONE! (@MuvaofGotti) October 24, 2022
As far as the "All Gold Everything" and "24K Magic" artist, his nail lifestyle clearly matches his lyrics.
James encourages other male artists to embrace their creativity through nail art.