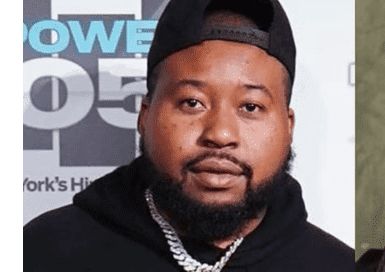 DJ Akademiks has unleashed what fans are calling another vicious and unprovoked attack on a female musician within the last few weeks.
Not long after the podcaster disrespectfully dismissed legendary songstress Erykah Badu as a very sexually promiscuous woman, Akademiks calls beloved singer SZA a "fat as f—," and a "double-chin chick."
"The t—–s is not looking t—-ing," he said as he showed a photo of SZA's breasts. "Right now, I can't distinguish the [breasts] from the stomach. You look like you just got a whole muthaf—– bulletproof vest on. Your whole s— is flat."
The podcaster continued on his Rumble show, telling SZA that "your neck thick as a 32-pack of franks, and now y'all acting like y'all bad. You fat as f—, let's keep it a bean."
Akademiks also charred SZA for her admittance that she has undergone body alterations in recent years.
"You know you've been under the knife mad times. We don't care how much you show that little botched BBL; you need to get back to the doctor one more time, and I'ma stand on it!"
As in the case with Badu, Akademiks has harbored years-long resentment at allegedly being slighted by SZA, and his anger burst through with volcanic intensity on his show.
"Second of all, I don't know what's going on with your head. Ain't no way you catch a tan on this part of your hairline, and this part is like another color, so I gotta imagine this is a lacefront," Akademiks continued raging.
"But SZA, let me give you the truth — this is the ether that's gonna make your f—–g soul burn: I don't care how many albums you sell, you double-chin chick, you are just as fat as me," he continued. "The doctors, the surgeons can't fix you.
"The lip gloss, the fake teeth — it doesn't matter. You're just a fat mini Lizzo," he barked. "You make great music, we love you because you make great music, but you will never be one of those b—–s that we're looking at and our d—- get really naturally hard for."