Boxing has never been seen like this before. For every Friday in the month of August, Overtime hosted its OTX Friday Fight Nights at the OTE Arena in Atlanta. The ambiance in the arena is lounge casual and cozy with a DJ, VIP section, couches and a bar. The night's lineup includes six fights, with four undercards going six rounds and the two main events going eight rounds.
OTX general manager Brandon Rhodes, the Forbes 30 Under 30 alum – who has brokered deals with Gatorade, Nike and co-founded the Michigan Sport Business Conference –  spoke to rolling out about the league on Aug. 25.
How receptive were boxing  OTX Friday Fight Nights go this month?
This was an incredible month. It was a coming-out party for OTX. We brought all of Atlanta out, we really wanted to curate and tap into the city. We had bottle service, a club section, we had a bar on the floor, it was something that boxing had never really seen before.
We wanted to get some of the best fighters from all across the country, across the world, put on competitive fights and we definitely did that.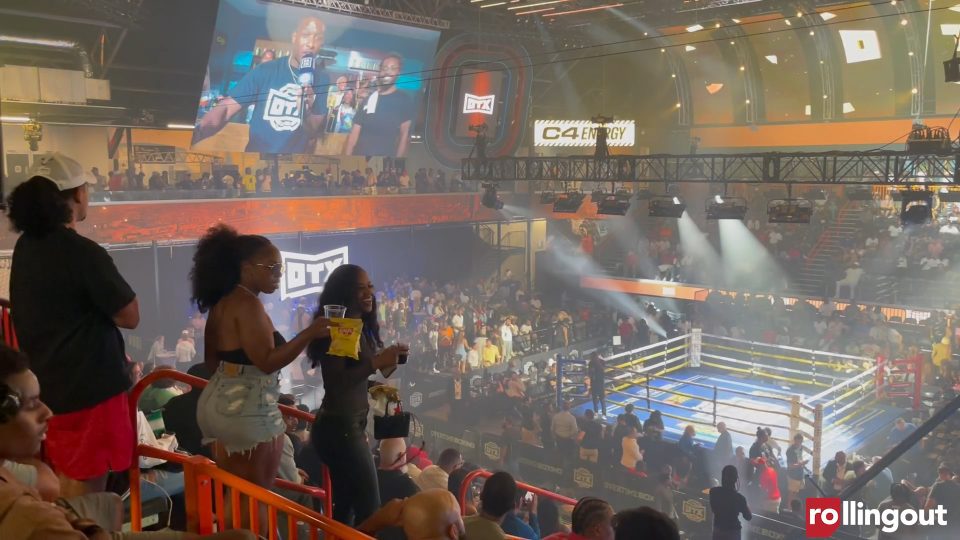 Cam Kirk had a section tonight, what went on the creative direction side of things to put this all together?
I'm glad you said that. That's what we want to do.
Overtime Elite has been here for two years. I'm personally coming from New York, from Brooklyn, so what we wanted to do was really tap into the right influencers in the city. So we hired some of the best club promoters, worked with our internal team, [Overtime Elite creative director] Renaldo [Nehemiah] is a creative genius on our side, and we really got the best DJs from across the city. We really wanted to make it feel dark, like a nightlife-like entertainment product. And we love boxing, so boxing is going to be great if you put the right fights on.
But we want it to be an entertainment product, not just boxing. I've been to fights from amateurs in a gym all the way up to the biggest fights like Crawford-Spence, and we thought we could just do something different, something unique, that would be great for us.
Where do you see the future of OTX?
It's going to go bigger and better. We're going to do more fights, we're going to be consistent.
Atlanta has a great history for boxing, and Atlanta has a great pedigree in terms of fandom as well, so we want to feed into that. We want to be consistent here, this is our home of OTX. We're definitely going to go on the road and travel around a little bit and maybe do something like double the events.
One of the things I'm really excited about is all the fighters who won their previous fights have come back.