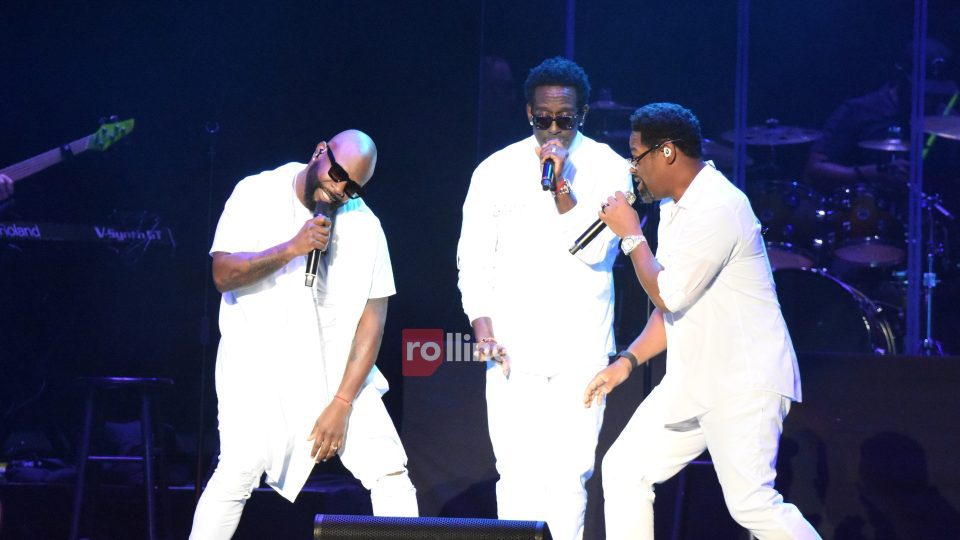 The Minnesota State Fair is one of the most popular tourist attractions in the Midwest. OMG Media Solutions has partnered with the Minnesota State Fair to bring a celebration of culture and community to fairgoers since 2016. This year, they did not disappoint with Boyz II Men and Chaka Khan.
Opening for Chaka Khan and Boyz II Men, local sensation sibling group NUNNABOVE warmed up the crowd with a salute to their favorite Prince by performing "She Always In My Hair" and three of their original showstoppers, "Connection," "Valentine" and "Pocket Lover."
Celebrating 50 years in the music industry, Rock & Roll Hall of Fame inductee and one of the most decorated vocal artists, Chaka Khan, walked out to over 10,000 fans standing and screaming her name. After she belted out her hit single "I Feel For You," she blessed the stage with her solo hits and songs from the group Rufus. Chaka wanted everyone to know she still has vocal power as she sang "Sweet Thang." The flowing purple hair and beautiful smile made it clear that Chaka was having a great time in Minnesota. The encore song, "Ain't Nobody," was a good ending because everyone was on their feet and singing with her.
Boyz II Men opened their set with "Motownphilly" and followed up with their beautiful slow melodies "On Bended Knee" and "I'll Make Love To You." Eleven years ago, Shawn Stockman taught himself to play the guitar and showed the crowd how good he has become by singing and playing the guitar to Eric Clapton's "Wonderful Tonight." They ended their set with their hit song "End Of The Road," and fireworks lit up the sky above the stage.
This show was a great end to the summer for Minnesota.