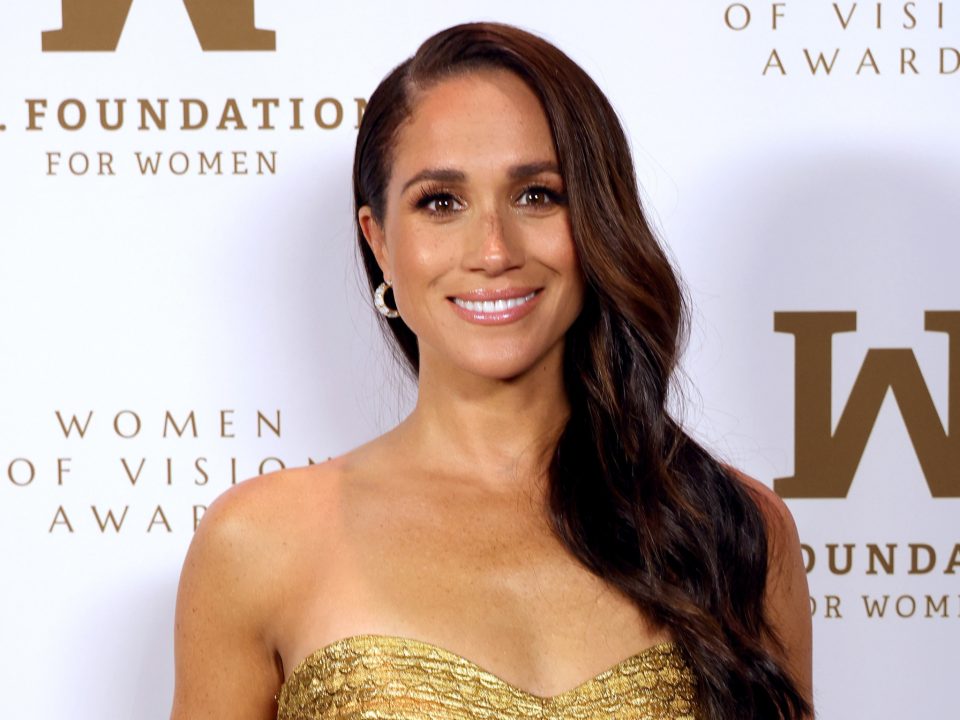 Meghan, Duchess of Sussex has reportedly been offered "a bunch of roles" with "big-name directors and producers."
The 42-year-old former actress is said to have turned down a number of acting offers she was allegedly sent due to a renewed interest in her former legal drama "Suits," in which she played Rachel Zane from 2011 until 2018 — the same year she married Prince Harry.
Amid talks of Markle now allegedly going after a Hollywood career again, a source told Life and Style: " 'Suits' is such a hit in reruns that Meghan's being told there's a demand from fans to see her act again. She's excited."
The insider went on: "She'd gotten a bunch of offers over the last five years, but turned them down because she really was trying to embrace royal life and, later, forge a new path behind the scenes in Hollywood with Harry. But now that's all changed. With other opportunities drying up, she's actively looking for roles and talking to some big-name directors and producers. Harry is 100 percent supportive of all of it. Acting is what Meghan knows and what she's always loved."
Markle is said to believe her 38-year-old royal husband could enter the acting field, though he's said to be all about his philanthropy.
The source added: "She says he would be a good actor. But Harry believes he'd be ridiculed for it, so it's unlikely he'd co-star in something with Meghan. You never know what the future holds though. He might do it one day!"
The New York Post's Page Six column previously reported Meghan has been in talks with a number of brands to work with on social media and is apparently especially keen to sign with jewelers Cartier as she "works toward the future after signing with Hollywood agency WME."
An insider told the publication, "Meghan was set to go live on Insta, but changed her mind shortly before she launched her 'Archetypes' podcast, so it's just sitting there now."
Markle revealed she was toying with the idea of returning to social media in an interview with "The Cut" in August 2022, saying: "Do you want to know a secret? I'm getting back … on Instagram."
She's also said to have big plans to relaunch her lifestyle blog "The Tig" and rival stars such as Gwyneth Paltrow.
A source told Heat magazine: "Meghan is determined to get back on top and secure her place as showbiz royalty. She's preparing to get back on Instagram, relaunch her lifestyle band 'The Tig,' do talk shows and do a huge publicity blitz. She wants to be seen on the same level as global stars Gwyneth Paltrow, Oprah and Angelina Jolie."
Meghan and Harry are also set to produce the film adaptation of the bestseller Meet Me at the Lake.
The insider said: "It seems to be all about her and Harry is not quite sure where he fits in. Their Spotify deal didn't work out and their Netflix deal has been scrutinized too, so Meghan has been pushing the idea of them working separately. She feels it would benefit them as a couple if they weren't constantly working side by side. He often feels out of the loop when it comes to her busy schedule. But Meghan has felt for a long time that she's lost her voice when it comes to her public image and she wants to get that back."
The reports about Markle's next big career moves come after the couple's mega-money Spotify deal ended in June.