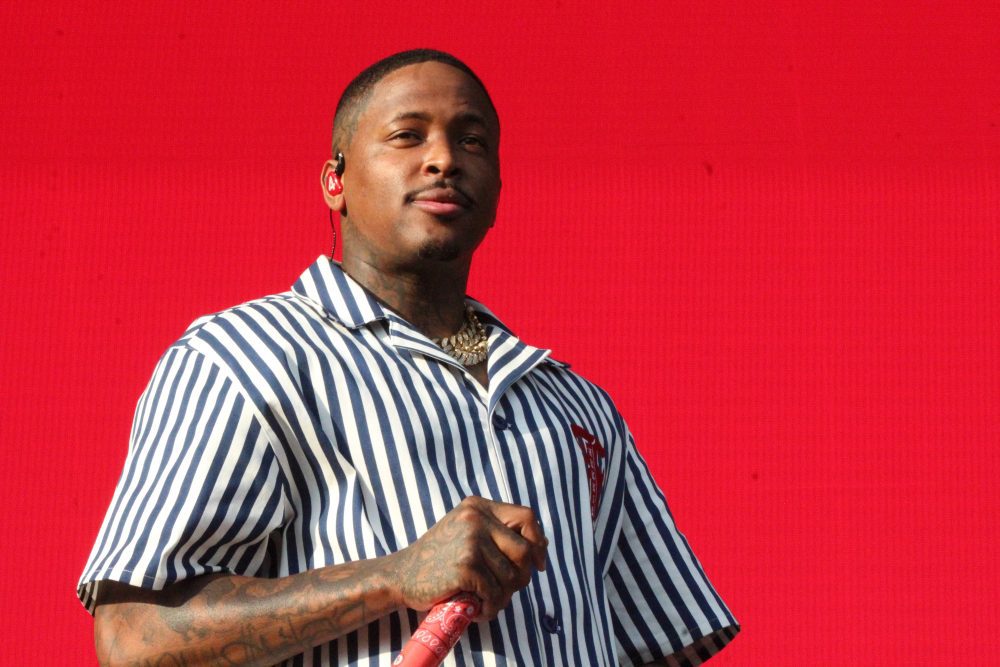 One of the more famous pictures floating around social media is Donald Trump's mug shot after he was booked into Fulton County Jail on Aug. 24 for alleged conspiracy to alter the results of the 2020 election.
It took no time for people to attempt to make money off the mug shot, and the most recent person to do so is YG. On Aug. 25, the rapper announced the release of a new shirt, including Trump's mugshot with the caption "F—–" below the picture. The shirt is $35 and is available in black and white.
YG has consistently shown disdain against the former president, starting with his 2016 song "F— Donald Trump," featuring the late Nipsey Hussle.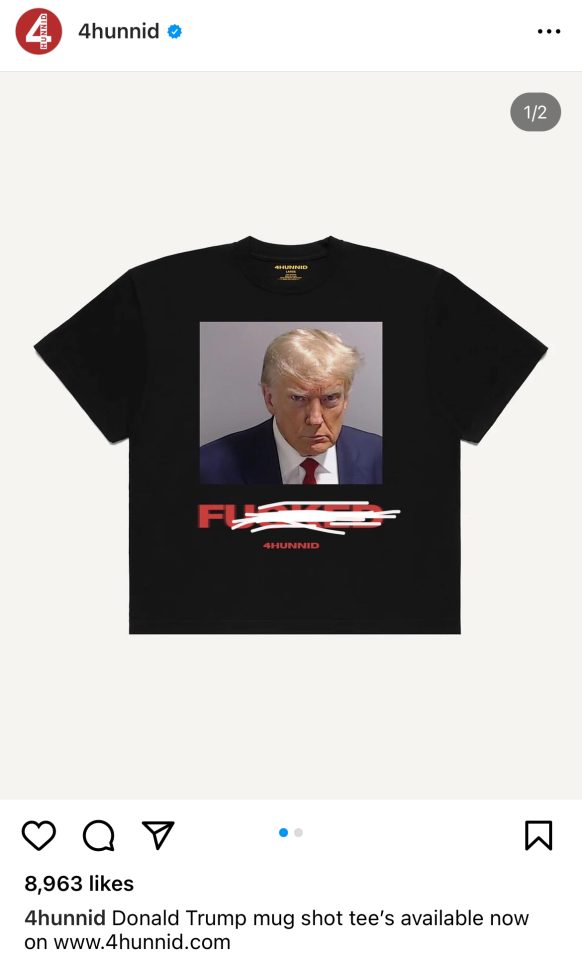 In an interview in 2018 on "Big Boy's Neighborhood," Hussle described the song's making with YG.
"I think protest music is important," Hussle said. "Even how the song came up, we was just in the studio doing a collab mixtape. [YG] asked me, 'What you think about this Donald Trump s—?' I'm like, 'I thought it was a joke.' I didn't really think he could secure a Republican endorsement or even win. I didn't think that was possible. The way the song came out it was really like some movie shit."
"It got to a point where [Trump] was disrespectin', saying s–t that makes no sense," YG said in an interview with Billboard. "Me and Nip always talk about doing real s— about these politics, stepping up and saying stuff other motherf—— are not doing so we finally hit the studio and really did it."