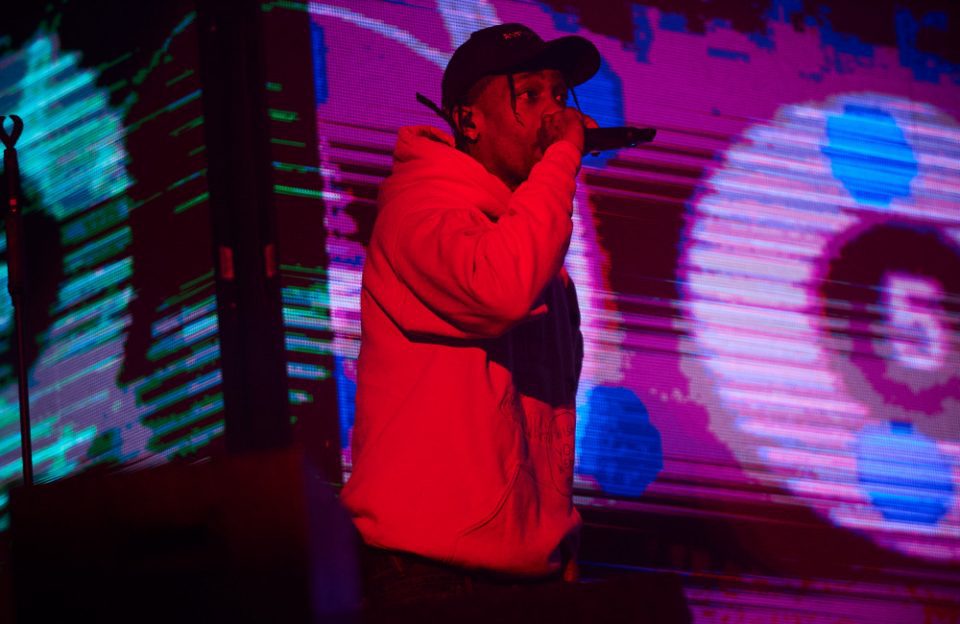 Travis Scott is donating $2 from every ticket sold to his UTOPIA – Circus Maximus Tour to his Cactus Jack Foundation.
The hip-hop star will embark on the North American jaunt of the tour, which promises to be an "unparalleled audiovisual experience," this October, and he's giving back to Houston youth through toy drives, scholarship programs to HBCU college students, and covering expenses for education and creative endeavors.
The run kicks off in Charlotte, N.C. on Oct. 11 and wraps in Toronto, Canada on Dec. 29. Scott will play his biggest headline show to date at Los Angeles' SoFi Stadium on Oct. 5.
The tour announcement comes after Scott's gig at a historic venue in Rome, Itlay produced tremors equivalent to a 1.3 magnitude earthquake. Archeologists in the Italian city voiced concern about concerts being held at the Circus Maximus venue following the rapper's one-off show there on Aug. 7 to promote Utopia after experts recorded worrying readings.
Giovanni Diaferia of the Italian Institute of Geophysics and Volcanology tweeted: "An #earthquake at the #TravisScott concert in in #Rome? 60k people, 70kg each, jumping and reaching 0.15 m from ground radiate and energy of E = 6.2 MJ which is equivalent to a magnitude 1.3 earthquake, at each jump!! Enough to be recorded by a seismic station 9 km away! (sic)"
Archeologists have long worried about gigs at Circus Maximus putting the ancient Roman chariot-racing stadium at risk and they renewed calls to end live entertainment there following the rapper's recent show.
"The Circus Maximus is a monument. It is not a stadium, not a concert hall. These mega rock concerts put it at risk, including the Palatine Hill nearby. Rock concerts should be held in stadiums so as not to endanger public safety," Alfonsina Russo, director of the head of the Colosseum Archeological Park, said according to CNN.
Previous concerts held at the venue include gigs by the Rolling Stones, Guns N' Roses and Bruce Springsteen.
Scott drew an audience of 70,000 to the venue after announcing the one-off show on Aug. 1. He had previously planned to play a concert at the pyramids of Giza in Egypt on July 28 but the event was cancelled due to "complex production issues."
A statement from Live Nation explained: "We regret to inform you that the Utopia show, originally scheduled for July 28 at the Pyramids of Giza in Egypt is cancelled. Unfortunately, despite highest efforts, complex production issues meant that the show could not be constructed in the desert. We understand that this news is disappointing and not the outcome any of us desired. Refunds will be issued to all ticket holders at their point of purchase. We sincerely apologize for any inconvenience this cancellation may have caused and appreciate your understanding. We remain committed to bringing exceptional live performances to fans and hope to have the opportunity to do so in the future."
Tickets for the "Travis Scott UTOPIA – Circus Maximus Tour" will go on sale this Thursday, Aug. 31 at 10am local time via travisscott.com.