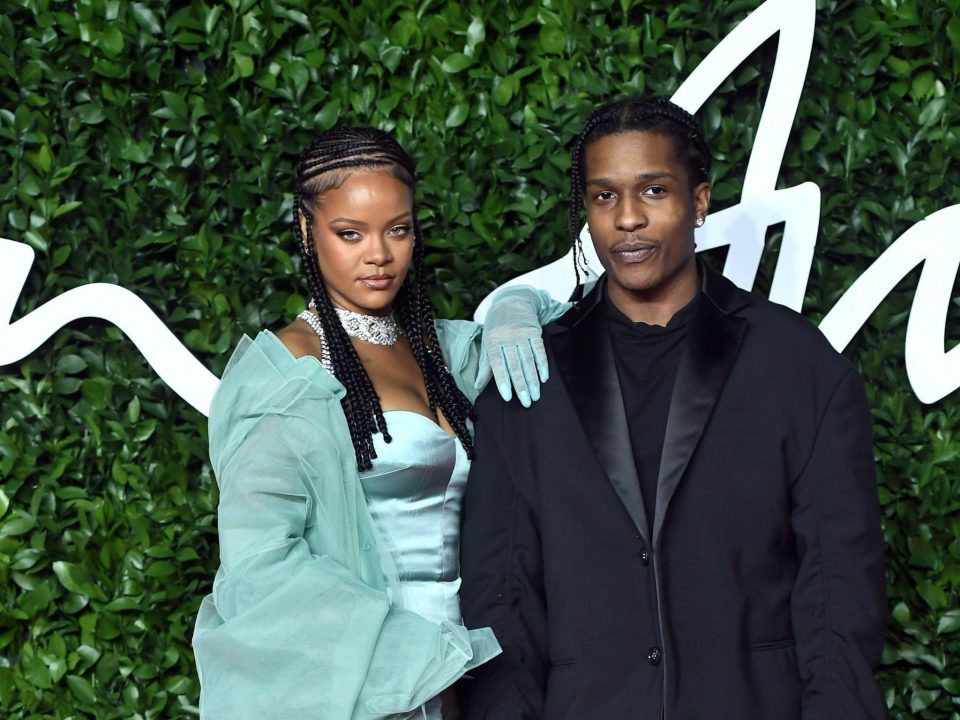 Rihanna and A$AP Rocky have finally satiated the public's ravenous appetite for photos of their growing family, which now stands at four.
The "Diamonds" singer, 35, and the "A$AP Forever" rapper, 34, debuted their infant son, Riot, who made his world debut two months ago.
The photo collage features Rocky and Bad Gal RiRi taking turns holding their youngest child.
📸| #Rihanna and A$AP Rocky Share First Photos of Baby Boy Riot Rose

📸:Diggzy pic.twitter.com/2iQGjXlsH2

— Mílagro (@NiggaGirl_) September 19, 2023
Riot rocked a pink hat, matching overalls and tan boots in one set of photos while son RZA flossed a gray shirt with yellow sleeves, jeans and black sneakers while sitting on his dad's shoulders. 
Rihanna and A$AP Rocky's decision to share the first look at their newborn son Riot Rose in a family photoshoot is a wonderful moment for their fans and the world.

It's a beautiful way to introduce their child to the world and celebrate the joy of parenthood. #Rihanna… pic.twitter.com/0hlMWZLz7v

— Pop Wave News (@PopWaveNews) September 19, 2023
Rihanna discussed with People magazine the announcement of her pregnancy in a red leather ensemble while performing at the record-breaking Super Bowl halftime performance. 
She also made headlines for her sequined Valentino bralette, see-through Jean Paul Gaultier gowns and other audacious outfits prior to the arrival of Riot. Rihanna flossed similar belly-baring fashion styles while carrying her first son, RZA, who came into the world in May 2022. 
"Dressing for pregnancy was such a piece of cake," Rihanna told British Vogue back in March. She also stated that she loves to "push" her son's wardrobe and "dress him in things that don't look like baby clothes."
The most beautiful family❤️#Rihanna pic.twitter.com/jY1zJmNWxH

— Ekiiiiiii3s (@NKiki3s) September 19, 2023