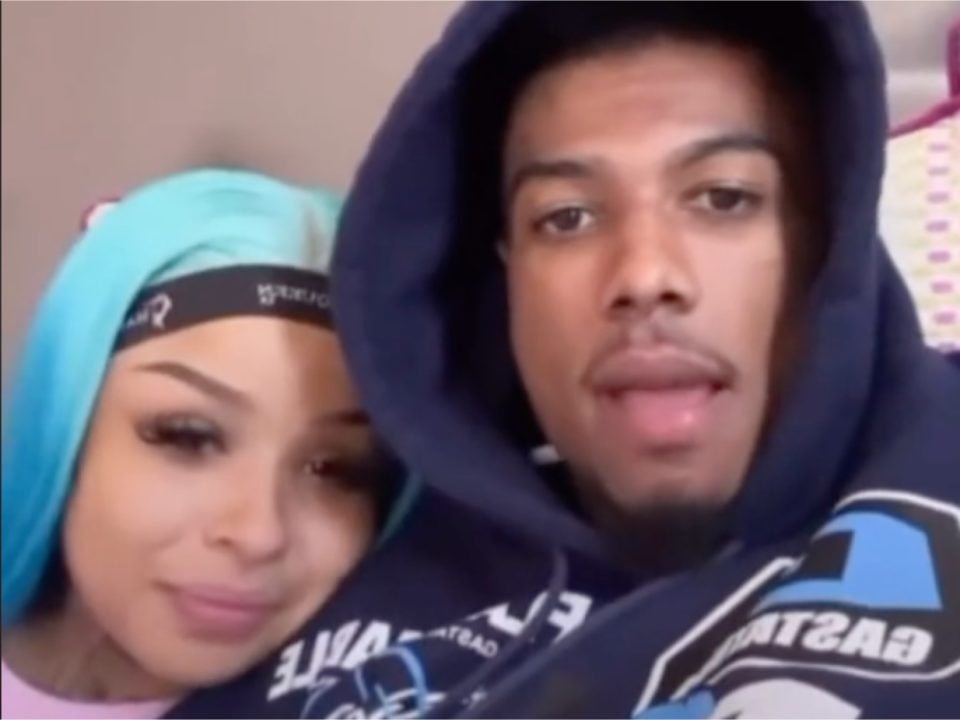 Chrisean Rock responded forcefully to the accusation that her infant son may be suffering from a debilitating physiological condition his mother may have caused.
A few days ago, a social media user Nyla Lauren forwarded a detailed argument in multiple posts that Chrisean Rock Jr., is suffering from fetal alcohol syndrome. The clear inference here is that Rock, 23, continued drinking and smoking at a high rate for the duration of her pregnancy, impacting her son's physical development in the womb.
According to the Centers for Disease Control and Prevention (CDC),  fetal alcohol spectrum disorders (FASDs) "are a group of conditions that can occur in a person who was exposed to alcohol before birth. These effects can include physical problems and problems with behavior and learning." Some of the symptoms the CDC listed include a small head, short nose, small eye openings, underdeveloped chin, flat midface and other issues.
A fan claims Chrisean Malone Jr. has some of these developmental problems.
I hate to be that person, but it really looks like Chrisean's baby has fetal alcohol syndrome. He has literally every physical characteristic, including the folds in the corner of his eyes, small eyes, drop nose, open mouth, extra large low set ears, etc. https://t.co/OagVgaX668 pic.twitter.com/luQn1k6nWz

— Nyla Lauren (@NylaLauren) September 23, 2023
The user continues, enumerating behavioral problems that include alleged listlessness and disturbing quietness.
Here is the sound of Blueface and Chrisean's baby crying. People are saying it sounds like cri-du-chat syndrome, but high pitched crying can also be caused by alcohol withdrawal in infants. My goal is only to raise awareness in hopes Chrisean will see it and get the baby tested. pic.twitter.com/fws8SIMJK6

— Nyla Lauren (@NylaLauren) September 25, 2023
Once Rock got ahold of this X string, she decided to rebut the woman's claims. She's already dealing with charges of being a bad mother from ex-boyfriend Blueface.
"My baby is healthy. They would have told me if he had symptoms. He's healthy bro. Just 'cause that picture wasn't that cute doesn't mean [inaudible] you can post my baby on the internet That s— is wild.," she told her five million followers on Instagram Story. 
Rock then moved onto slamming the father of her children. "Now my baby's father is bitter. He doing bitter s— now because I liked some s— about my ex being the baby's father. But I'm only doing s— because [the accusation of being a bad mother] hurt. F— you."