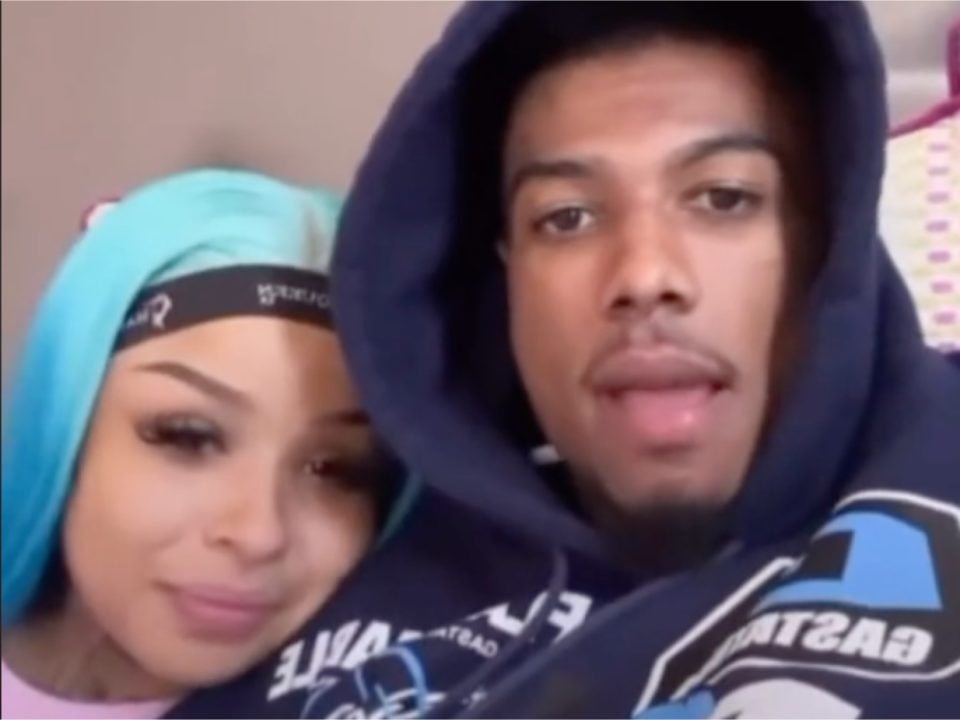 Blueface was deep-fried for having the audacity to show his infant son's genitals in order to prove that the mother of their children, Chrisean Rock, is an unfit mother.
The 26-year-old "Disrespectful" rapper claims that the toddler, Chrisean Jesus Malone Jr., is in need of hernia surgery and other medical procedures, but fans believe that Blueface took it too far to make his point.
Now, Rock, 23, has fired off even more daggers at her ex-man by telling fans that Blueface has other explicit photos of his children. Blue is a father of three children, including two with his current girlfriend, Jaidyn Alexis.
On her Twitter page, Rock flamed Blue for the indiscretion that was widely condemned by fans.
"You a weirdo, you posted your son's d—," Chrisean Rock ranted at Blueface on her Instagram story. "Okay, post Javaughn's d—-'s pictures that you have in your phone from his phone. When Javaughn took pictures on his phone of his d—, you sent them to your phone. Post that, Blueface, post your other son's d— pictures that your son took. I mean, I want you to be concerned about your son, too."
Rock was just getting revved up.
"Post your other son, post his d— so we can know how his d— supposed to look," Chrisean Rock continued. "Huh? Huh? Exactly, that's weird. You're doing weirdo s—. You're doing pedophile s—, and you're doing gay s—. I don't stand for that s—. You need to go to hell. Today. You need to go to jail. Today."
Soon thereafter, Chrisean Rock calmed down enough to deliver an emphatic statement on X about halting the debate surrounding her maternal responsibilities.
I got a team and ppl around me helping more n facilitating what I can't . I kicked out extra money for my kids child care and assisting but I'm not finna keep explaining my self this my last tweet for every one and everybody . Stay up n be blessed BIG ROCK NOT the little one…

— ChriseanRock (@ChriseanMalone) September 25, 2023
Rock also added a parting shot to the father of her son.
My son father doesn't know anything bout his appointments it's staying tht way

— ChriseanRock (@ChriseanMalone) September 25, 2023