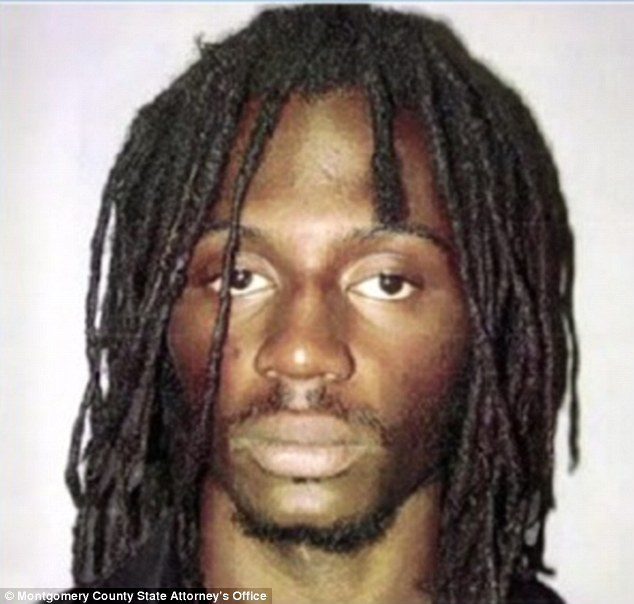 Maryland pimp sentenced for human trafficking; hear the 911 call
Marcus Jamal Lindsey, 23, was convicted of human trafficking and assault charges in a Montgomery County, Maryland, in December 2016. In court on Wednesday, Feb. 15, 2017, he learned his fate.
A hotel maid recorded audio of the pimp beating a woman when she tried to escape the prostitution ring. He was arrested after the incident, which happened March 3, 2016, at a Radisson Hotel in Rockville, Maryland.
The recording was the smoking gun used by prosecutors during the trial. There were two women in the room with Lindsey. The maid heard screaming when she placed her phone at the base of the door to record the assault taking place inside the room. One of the women inside the room screamed and demanded in the two-minute recording, "Marcus, stop it."
While crying she professed, "I don't want no part in this life." The trio stayed in the hotel for two days.
According to court documents, the victim told police Lindsey choked her and punched her when she tried to escape and told him she wanted out of the lifestyle. Lindsey solicited the woman via a Backpage.com ad. The ad listed sexual services she could provide. Once the woman realized she would not profit and Lindsey was keeping the money, she decided she no longer wanted to be a prostitute for him.
Once she escaped the hotel room, she asked a hotel employee to dial 911. She told the operator that she was 20 years old and a victim of assault. Lindsey was later arrested off the hotel premises.
In a call from the Montgomery County jail, Lindsey was recorded saying, "So if there's no victim, I should be good on this right?" The answer is "no." Even though the unidentified woman never showed up in court, prosecutors presented the cellphone audio and other evidence that was used to convict Lindsey. He has been sentenced to 20 years in prison.
After the jump, listen to the 911 call.