Slowly cast members part ways with 'Love & Hip Hop'.  Not long after Chrissy and Jim Jones confirmed they will not be returning to VH1's reality show 'Love & Hip Hop' for a 3rd season, Emily Bustamante also confirmed that she will not be returning to the show.
The celebrity stylist who is largely known for her developing relationship with rapper Fabolous, revealed her departure via Twitter;
"There will be a 3rd Season of #loveandhiphop NY but I will not be a cast member. The show was a great experience.. Thank you Mona & Stefan," Emily tweeted. But…. You won't miss me for long 
 hmmm.. #Vh1."
Rumors have spread around the blogosphere that Fabolous and Emily might be working on a reality show of their own as well as repairing their relationship without a dramatic yet scripted plot.  Fabolous and Emily have been spotted out and about together quite frequently which feeds the reality show rumors.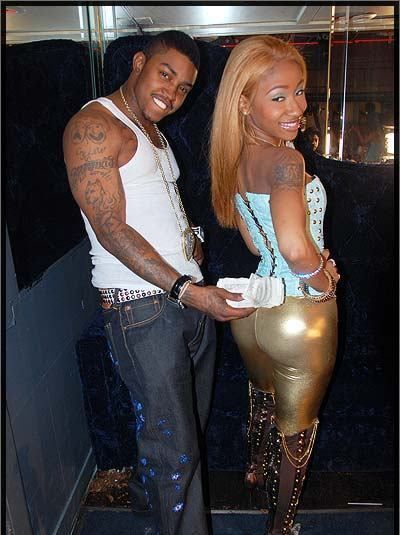 Love & Hip Hop: NY isn't the only show struggling to keep people interested and the cast filming. As reported a few months back, Atlanta female rapper Diamond, formerly of Crime Mob also left 'VH1 Love & Hip Hop: Atlanta' after ex-boyfriend Lil Scrappy and his family were confirmed for filming.
Sources close to the cast currently filming have heard whispers of other cast members finding it hard to balance the realities of the show off screen in their personal lives.
Stay tuned!