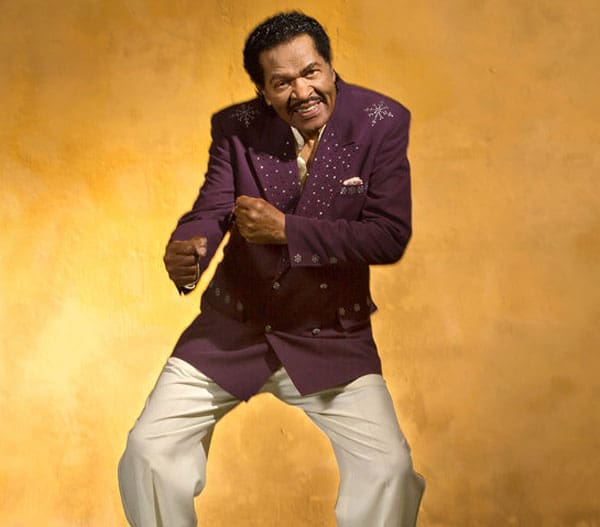 When it comes to music it seems that Blacks are the only ones who willingly allow others to appropriate our style and soul with no historical connection. That seems to be the case for blues music these days as Black musicians struggle in a genre that is unabashedly our legacy, while White artists are called the next "B.B. King" to exclamations that blues is dying. But the blues genre is not going anywhere anytime soon as long as Bobby Rush is still performing. Rush has been performing and recording for more than 60 years and is the early innovator of "soul blues" and at the age of 83, shows no sign of slowing down anytime soon.
Rush was born Emmett Ellis in Homer, Louisiana, to the Rev. Emmett and Mattie Ellis. His father was a well-respected pastor who played guitar and harmonica as well as sang gospel music in the church. As a youth, his father taught him how to play harmonica, also called "harp" and guitar. Bobby wanted a guitar of his own so badly he unknowingly fashioned what is known as diddly-bo. "I didn't know where to buy one, even if I had the money. I was a country boy.  I made one by attaching the top wire of a broom to a wall and fretting it with a glass bottle to get that slide sound and fret the string," he said.
His family moved to Little Rock, Arkansas, when he was a teen and Rush soon found himself playing in juke joints undercover. Out of respect for his father, he began using the name Bobby Rush and wore a fake mustache. 'That made the club owner think I was older and I was able to play the gig," he told rolling out.
Rush kept up this maneuver for a number of years and even would get double pay for being the MC for a blues show and performing with his band. "I would have a make-up kit and a couple of change of clothes, hats and sunglasses. When I got to the club where my band was to perform I mentioned needing an MC for the night on big shows. I would tell the owners we got to organize this and get the crowd pumped up and I have an MC. So I put on my disguise and was MC between acts and everyone thought I was someone else, not Bobby Rush. I fooled everybody and would get paid as the MC and as the band," he explained.
For the next several decades, Rush was part of the close circle of blues pioneers that included B.B. King, Muddy Waters, Elmore James, Little Walter, Etta James, Howling Wolf, John Lee Hooker, James Brown and Ray Charles. They were all friends, playing together in the same clubs and often staying in the same segregated hotels in the South. Rush estimates that he has recorded over 375 songs as well as received songwriting credits for the 1950s hits "Hand Jive," "Boney Mahoney" and other songs under his legal name, Emmett Ellis Jr.
Despite his success as a musician, Rush refuses to cross over and remains a stalwart champion for Black people. He has received multiple honors from the states of Arkansas and Mississippi. The city of Jackson, Mississippi, recognized his civic work last year and continues to regard him as an essential part of nurturing young Black youth. He is very involved with the youth of Jackson, and he and his wife have been foster parents and mentored dozens of children over the years. When he saw that kids didn't have a place to play basketball or gather in a safe environment, he went into his own pocket and built a basketball court on his property. He says when he sees the kids play it brings him joy and he even leaves his door open so they can have access to the refrigerator for a cool drink or snack.
Rush is the last of these music pioneers, which has given him the title, among many others, as "Dean of the Blues" and "King of the Chitlin Circuit."
This year, Rush is up for Best Traditional Blues Album, making it his fourth Grammy nomination.