Gloria Williams, 51, drove from South Carolina kidnapped Kamiyah Mobley at birth from the University Medical Center in Jacksonsville, Florida, in July 1998. Mobley grew up as Alexis Manigo. She's now 18. According to her friend and half-sister Arika Williams, Mobley learned of her true identity two years ago when Williams confessed. But Mobley was possibly afraid she to incriminate the only mother she's known up until last week when she met her biological parents, Craig Aiken and Shanara Mobley. Although it is a stretch, Mobley can also be considered an accessory to the crime for not alerting authorities when she learned of the crime.
Mobley's kidnapping went undetected for 18 years because she had a fraudulent birth certificate and Social sSecurity number stolen from a Virginia man who died in 1983.
Williams has been denied bond and has not entered a plea. Mobley is pleading for Williams' freedom, "I understand what she did was wrong, but just don't lock her up and throw away the key," Manigo said during an interview on "Good Morning America."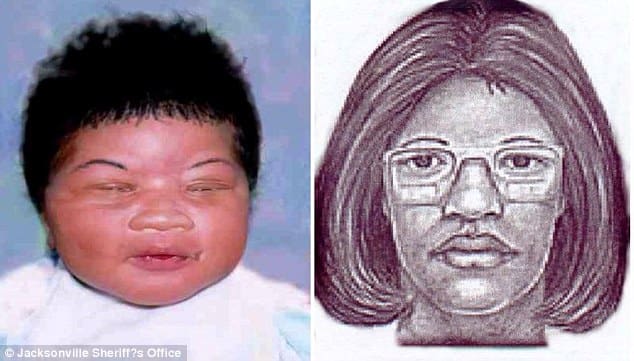 "She loved me for 18 years, she cared about me for 18 years. I just want people to realize that. She made one mistake, but I was loved. From that one mistake, I was given the best life. I will always love her."
In an interview with People, Arika said Mobley learned that she had been abducted two years ago when she went to apply for a job at a local seafood restaurant but was unable to provide a birth certificate and Social Security card for her new employer.
"Lexy [Alexis Manigo] kept being hard on her mother, like 'Momma, where is my stuff? I want to get this job.' Then Miss Gloria just broke down and told her this is why right here, you can't do this. I kidnapped you," she explains.