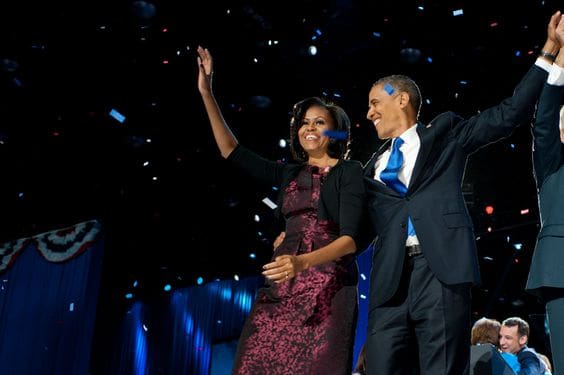 Now that Michelle Obama has passed her baton as first lady onto Melania Trump, many of us are having style withdrawals. The former FLOTUS served up eight years of Black girl magic and major closet envy. Thanks to the power of the internet, we managed to collect 16 of Obama's best fashion moments to take into the Trump administration.
Since she first took the inaugural stage in a stunning, one-shoulder, white flower embellished gown by then unknown designer Jason Wu, the First Lady of Style wowed us. Her unique yet classic fashion sense oozed a sophisticated elegance that was colorful and fun without being over the top. When the style icon wasn't making it cool to be smart or hip to be fit, millions of women, young and old, looked to her for fashion inspiration. From ASOS, J.Crew and Target to Gucci, Versace and Naeem Khan, Obama made mixing high fashion with affordable look effortless.
Like former first lady Jackie Onassis Kennedy before her, much of what Obama wore set trends. When she spoke out or made an appearance, you weren't only inspired to bring about change, we wanted to elevate our style game, too. Whether it was her trademark bright cardigans, bold patterned dresses or stunning evening gowns, every designer wanted to dress her and every woman wanted to dress like her. Some of the fashion industry's top designers including Detroit's own Tracey Reese, recently dished to Elle on what it was like styling the most visible woman in the world.
Michelle Obama casts Black girl magic at DNC
Tracy Reese: "She really wants to make sure that she spreads the love and gives opportunities to designers, not just large names but small names also. I think she really thinks about what she's wearing where and when and why, and I was thankful that she chose that platform to show my designs," Reese revealed. "She's just an incredible role model to us all, to people of all colors and genders—she embodies true grace, true caring, true giving. … I think that she's going to go down in history as one of the most incredible first ladies we've ever had the pleasure of having."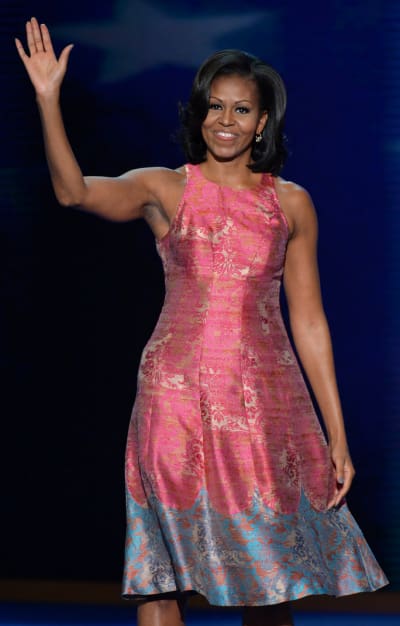 Naeem Khan: "The first time I dressed Michelle Obama [was for the Indian state dinner]. When I was asked to do that, I really asked myself, Who am I? Where has my life been within the fashion world?" Khan gushed. "FLOTUS is so kind and warm that being around her is like being part of a family. The first thing she does when she sees you is to give the nicest, warmest hug—and you feel like you want to do whatever possible to make her happy. It's done genuinely—it's not politically motivated. I would leave the White House thinking, I'd give my life for her, she's so wonderful."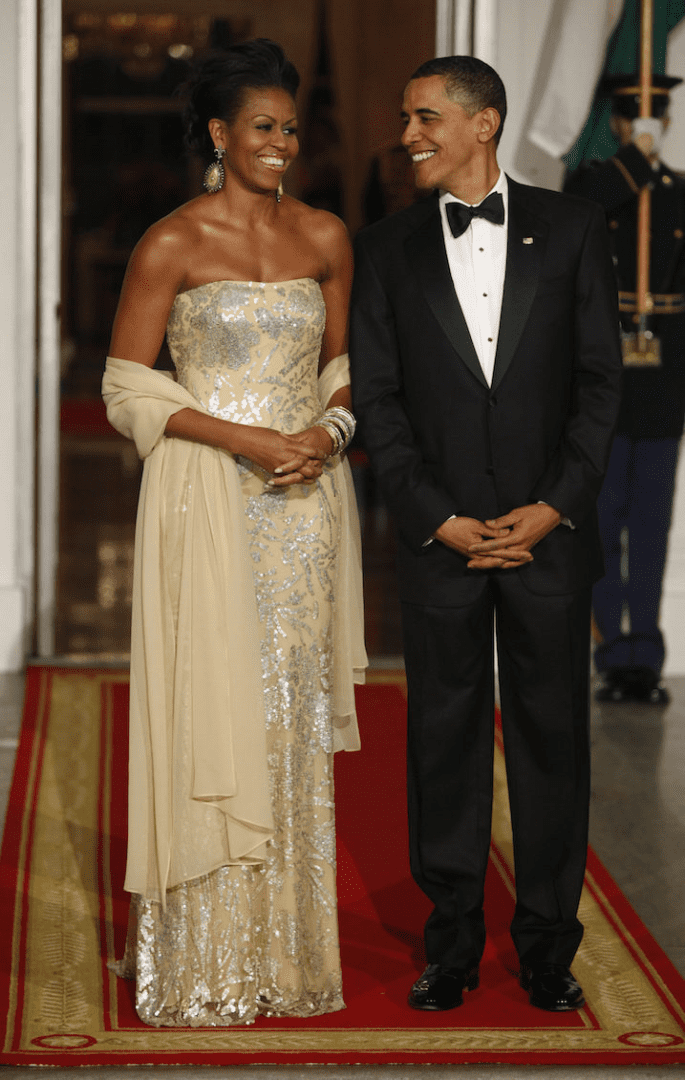 Marchesa: "We always feel incredibly lucky when any woman chooses to wear Marchesa, but of course, it was a proud and humbling moment when the first lady of the United States chose to wear our designs—not once, but on several occasions! Michelle Obama exudes confidence and is always poised; she's what we call a true Marchesa woman."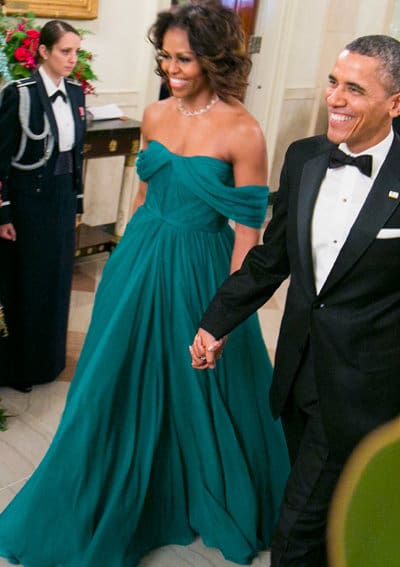 Prabal Gurung: "Michelle Obama decided to consciously wear designers that meant something to her, to the nation, to the narrative. How many times have we heard: 'Oh, it's just fashion. It's so trivial'? I get it all the time. But for her to make that constant statement for eight years about politics and fashion, we could not have asked for a better champion."
Words can't express how much we will miss turning on our TVs to revel in your poise and grace. Much like your legacy on education and empowering young girls, your epic style moments merging politics with fashion will live on. Thanks for the memories, Michelle. #GoodbyeFLOTUS
Below, see Obama's 16 best fashion moments.
[portfolio_slideshow id=921410]