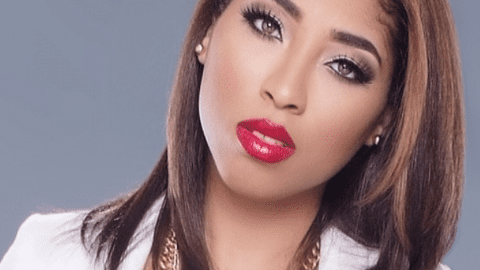 Los Angeles-based Adriyan Rae has made a mark carving out her path to becoming a household name. She is the epitome of a triple-threat: singer, actress and model. Hailing from humbling beginnings, Rae was born in the small city of Seaford, Delaware, and raised by a single mother who instilled the idea that you can accomplish anything you put your heart and mind to.
Having worked with and learned from powerhouse actors such as Alfre Woodard, Janet Hubert, and Carl Payne, Rae is on the brink of breakthrough stardom. She most recently made her movie premiere at the Sundance Film Festival with the premiere of the film Burning Sands starring Trevor Jackson.
Rolling out had the opportunity to speak with Rae about being a Black woman in the film industry, discovering your passion, and making an impact.
When did you realize the film industry was the profession you wanted to pursue?
I realized the film industry was my passion when I went on set for "Life Twirls On." I was on set for 15 hours and loved every second of it. When I realized it didn't feel like work, I knew that's where I needed and wanted to be.
How can someone interested in a similar career path prepare themselves for a career in the industry?
Definitely put in the work and train. Prepare yourself mentally to hear no a million times but still believe in yourself. Those are the key things, in my opinion.
What are the challenges you have faced as a Black female in the motion picture industry?
Recently, I've just noticed an increase in the amount of roles for black females, thanks to shows like "How to Get Away with Murder", "Scandal", "Empire," etc. Prior to this there weren't as many roles and personally being a lighter complexioned Black female I fall into the not ambiguous enough and not Black enough category. That's the main challenge I've faced.
Why do you believe that Black actresses/filmmakers are often times overlooked within the motion picture industry?
First, let me say, I believe that this is changing but we have a long way to go. I honestly believe that people higher up don't believe Black actors and filmmakers have the name and weight to carry a big budget film, which is why we get overlooked for things. They simply look at it as a business and think we won't bring in the revenue of a white actor/ filmmaker. But like I said, with recent changes that idea is definitely shifting.
How do you see your own impact within your community and what goals do you aim to accomplish while moving forward with your career?
I want to inspire people to aspire to do more. Whatever their dream is, it's never too big. To literally turn their dreams into goals and then their reality, without compromising their morals. I want to do so vocally but more important with my own actions, tangibly showing people that it's possible.