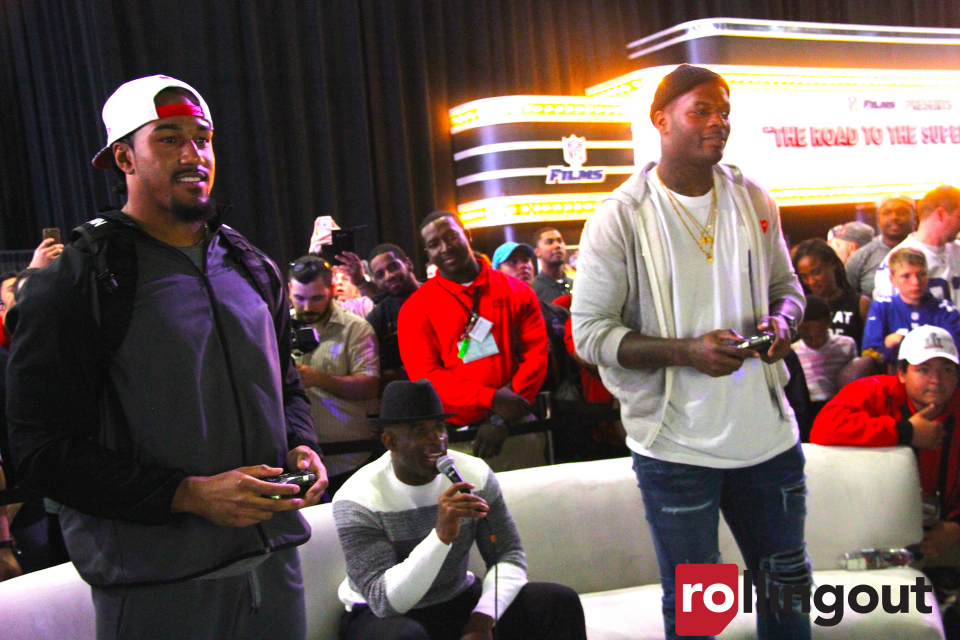 If the Madden Bowl is any indication on what will occur during Super Bowl LI, the Atlanta Falcons are in a good position. Falcons star Vic Beasley faced-off against Patriots star Martellus Bennett in the "Game Before Game" Madden 17 matchup.
Held at the NFL Experience in Houston, the event was hosted by Deion Sanders who served as commentator. From the onset, Beasley proved to be the more skilled Madden player. With his very first play from scrimmage, Beasley threw an 80 yard pass to Julio Jones for a touchdown.
Bennett returned the favor by scoring on the following play and scoring a 2-point conversion. However, Beasley began to rout Bennett and the Patriots. With the score 41-11, Bennett took a knee in the final minute to seal the victory for the Falcons.
Bennett, who is a veteran player, said that he had not played Madden in four years and is now a family man. Beasley, only 23, is in his second year as an NFL pro and led the Falcons in sacks.
When it comes to the real Super Bowl, the Patriots are favored by three points over the Falcons.
Checkout images below.