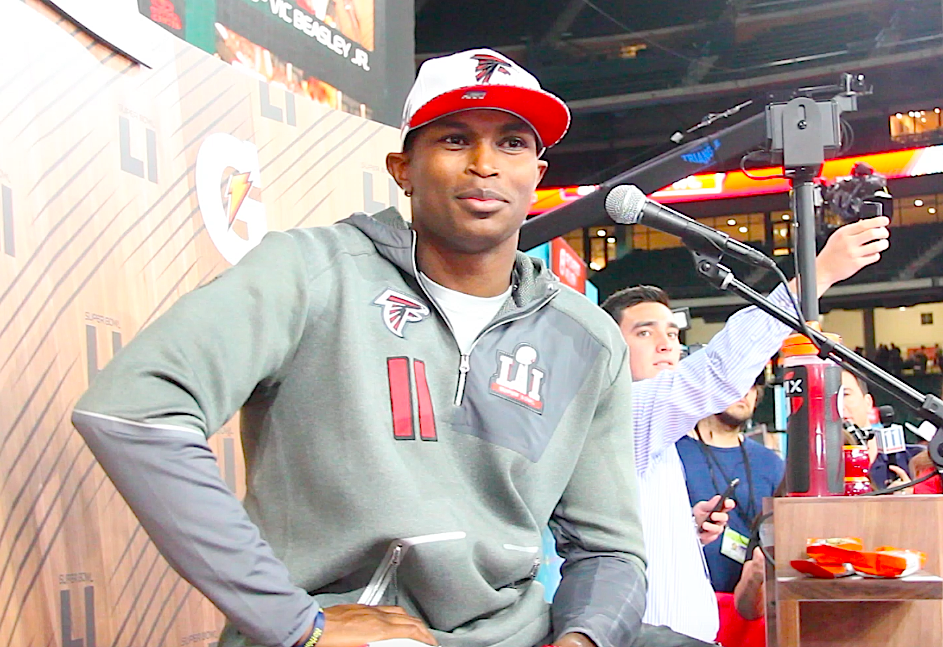 Super Bowl week kicked-off with the second annual Opening Night. Held at Minute Maid Park in Houston, the spectacle featured hundreds of members from the media, a live concert, and a fireworks display at its conclusion.
In between the madness, there was several intriguing moments as players and coaches of the Atlanta Falcons and New England Patriots entertained and answered questions.
Here are the five most intriguing moments from Super Bowl LI Opening Night.
Kel returns as Good Burger reporter
"All That" and "Kennan & Kel" were enjoyable shows for kids who came of age in the '90s. Kel Mitchell reprised his role as Ed from the film and "All That" segment, Good Burger. Kel interviewed several players and coaches and remained in character throughout the three-hour event.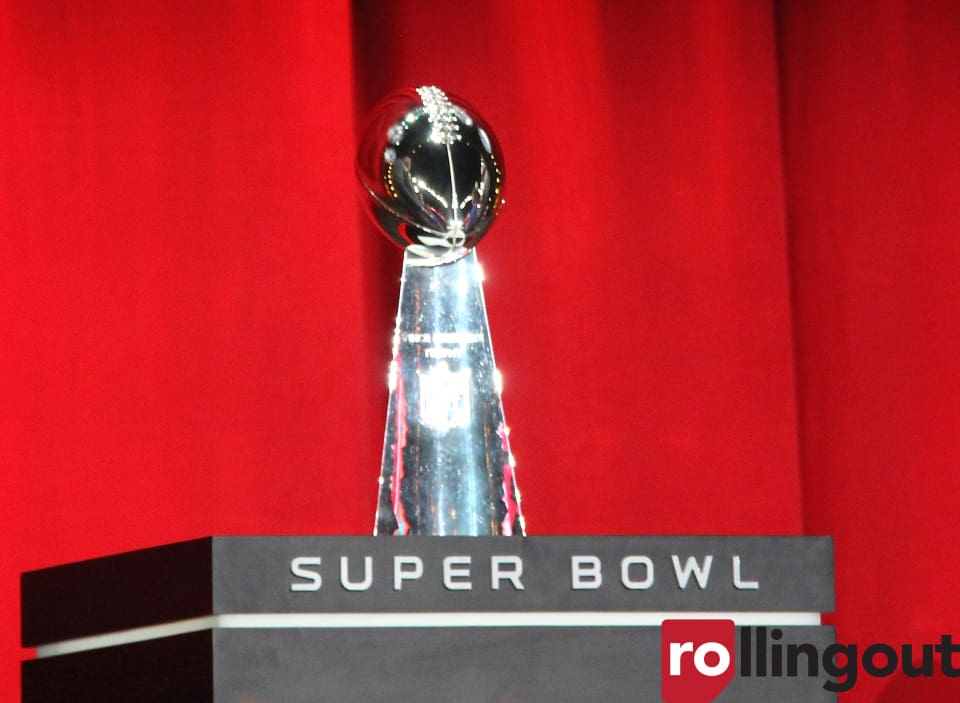 Playbook Gate
Things got a bit tense during Super Bowl Opening Night when Atlanta Falcons offensive coordinator Kyle Shanahan lost his bag which carried the team's playbook. The playbook featured all of the Falcons offensive plays for the Super Bowl. Some speculated that the New England Patriots, known for several cheating scandals, hired someone to steal Shanahan's playbook. However, a reporter from San Francisco returned the bag 30 minutes later.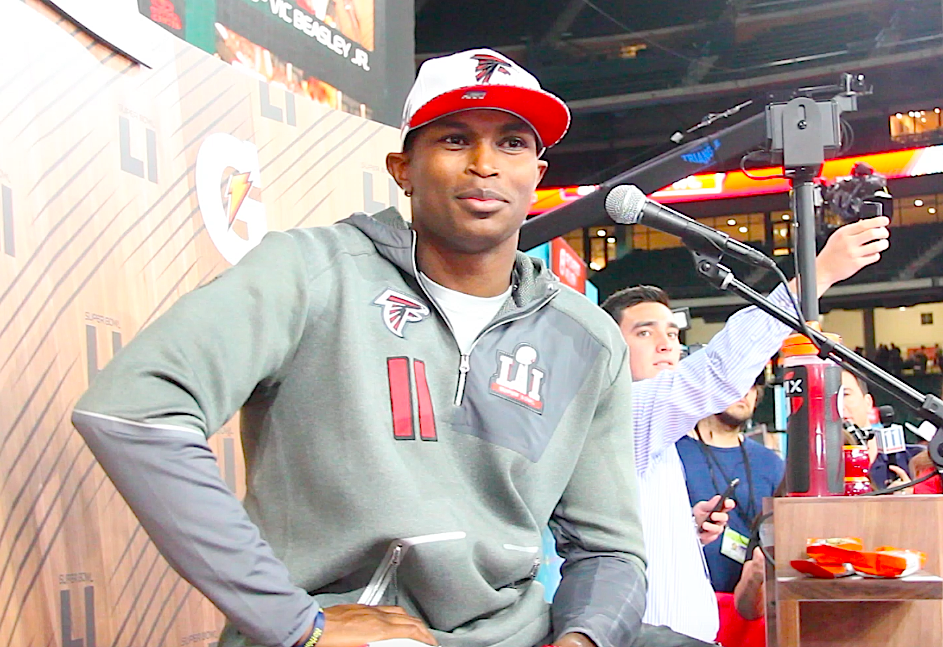 Julio Jones will be listening to Migos' Culture before the game
Julio Jones shared his favorite musical artists from Atlanta which included rappers such as Future and Gucci Mane. Jones also revealed that the Migos new album, Culture, will be in heavy rotation all week.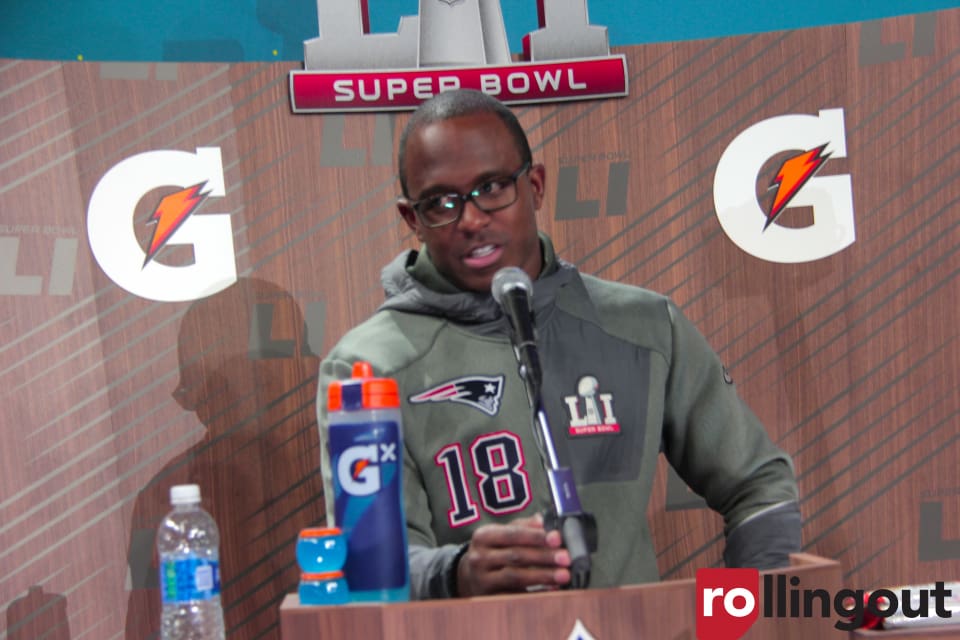 Matthew Slater uses platform to inspire
Matthew Slater of the New England Patriots stands as one of the NFL's top role models. During Opening Night, he used his platform to inspire. "We need to start uplifting each other as a community," Slater said. "A lot of us are told we can't do this or that. If we believe in our dreams and continue to pursue it, you never know what type of doors can open. We have to tell our kids, they can be better."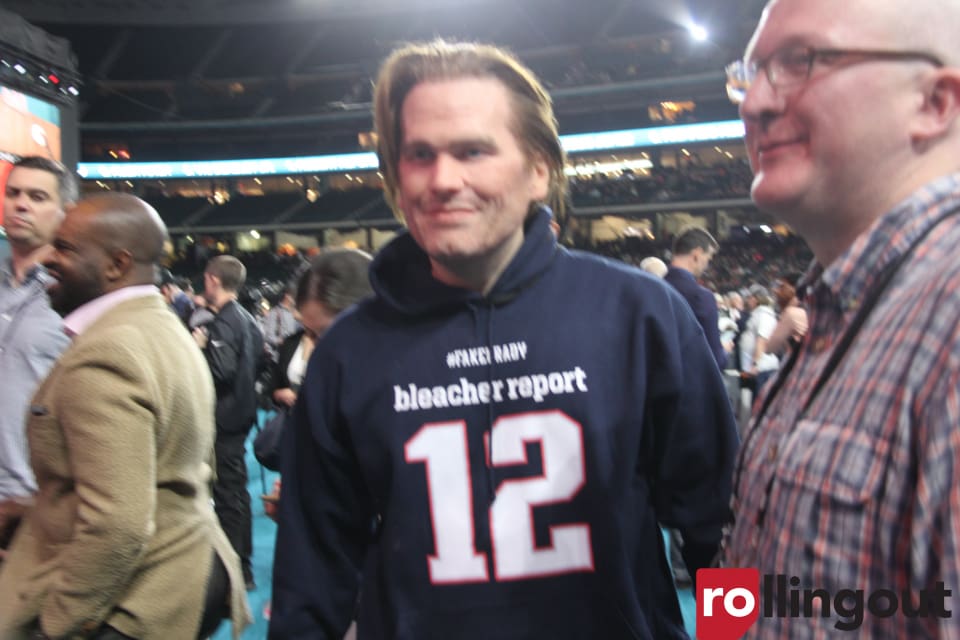 Fake Tom Brady
Another insane moment during Super Bowl Opening Night was a reporter who wore a mask that is identical to Tom Brady. The mask is creepy on all levels and should never be produced for mass consumption. The real Tom Brady appeared to somewhat amused by seeing a replica of himself.