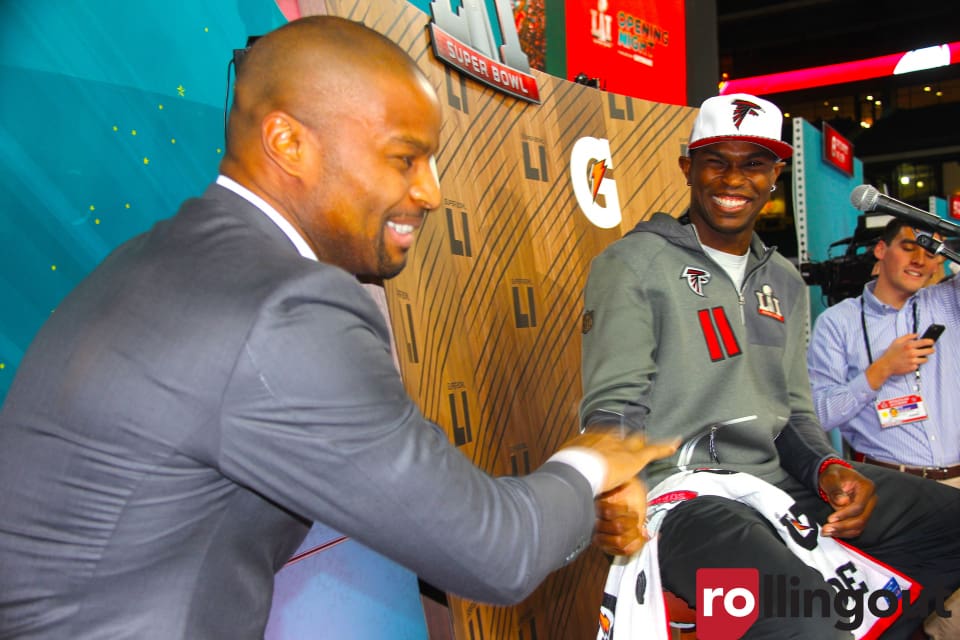 The chaos of Super Bowl week kicked off at Minute Maid Stadium in Houston with the second annual opening night event. Once simply known as media day, the NFL decided to create an event that features fireworks and live music. Somewhere in between all of the hoopla, players were asked questions by more than 500 members of the media.
When it comes to the game, Super Bowl LI will likely be decided by which quarterback has his hands on the ball last. The matchup of the New England Patriots vs. Atlanta Falcons is expected to be a battle between Tom Brady and Matt Ryan. Both quarterbacks have led their respective teams to achieve the top offenses in the NFL. Although Brady has the veteran experience of appearing in nine Super Bowls, Ryan has the best wide receiver in the NFL, Julio Jones, on his side.
For the next five days, the argument of which team will take home the Lombardi Trophy will continue.
Check out exclusive images of Super Bowl LI opening night.
Photos: A.R. Shaw