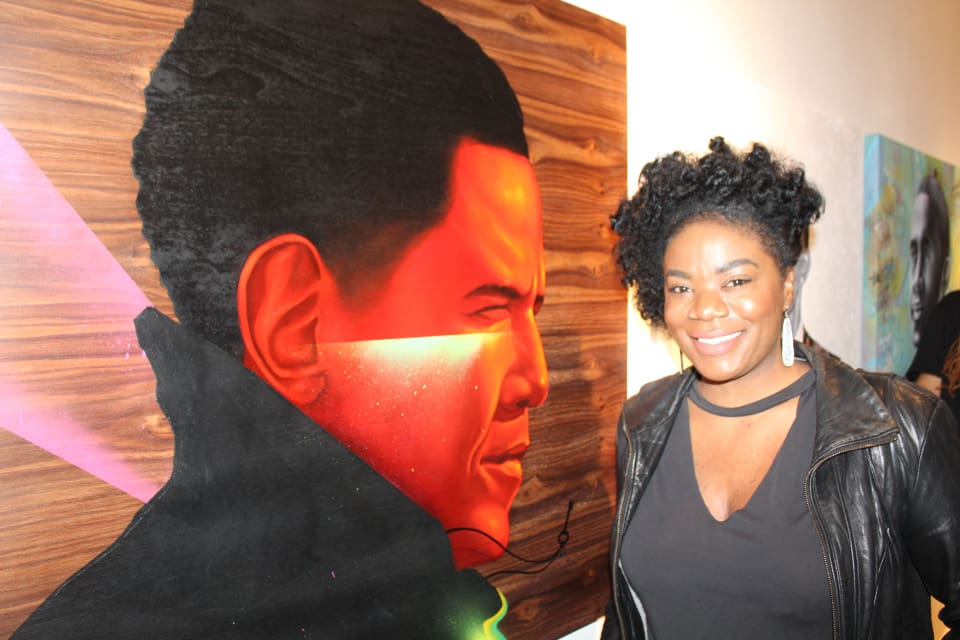 Nothing brings together beautiful people like art, and the Farewell 44 Tribute to Barack Obama at NYCH Gallery in Chicago was no different. Even though we were there to partake in the art on the walls, we couldn't help but view the crowd as a walking work of art themselves. Trendy beauties with natural hair by the pound blessed the event and it was a sight to behold. The array of hairstyle choices was just as captivating as the paintings on the walls.
Every variation of natural hair was in the place with style and grace: afros, twist-outs, Bantu knots, low cuts, braid outs, wet and go's, dreadlocks, and blow outs. Protective styles such as box braids, Marley twists and crochets also made an appearance. Some women even adorned their crowns of glory with colorful headwraps and scarfs. Sisterhood was noticeably in the air as women complimented each other and asked for tips on their hair textures.
Over the last few years, women have chosen to shy away from products that manipulate the original texture of their hair and started to embrace the beautiful kinks, coils and curls that naturally sprout from their scalps. Once frowned upon, now applauded, women all over are showing that natural girls do rock. The natural hair stigma has been lifted, resulting in women feeling bold, sexy and beautiful in their own right without looking towards what has been the upheld beauty standards for years.
But let's be clear, there is nothing wrong with women who still choose to relax their hair. They are still a part of the sassy sisterhood and some of their styles provide major hair envy, as well. The beauty of it all is that it's your choice. Whatever makes you feel beautiful, do that. And then do more of it.
Like the gorgeous ladies at the Farewell 44 Exhibit proved, we are all walking works of art in our own right. What do you want your body of work to say about you?