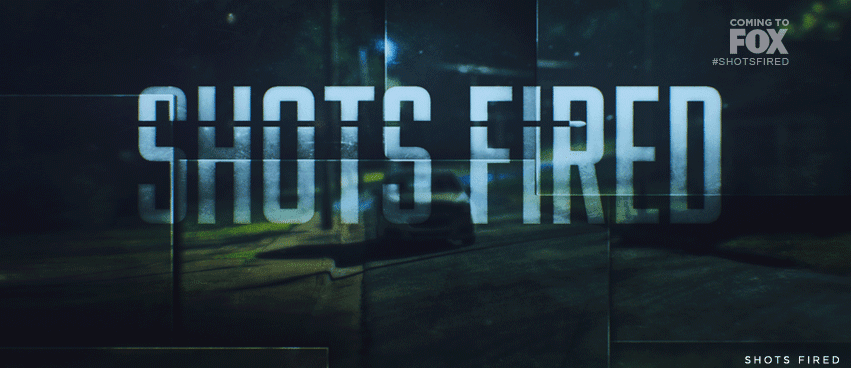 America is long overdue for a paradigm shift in race relations. "Shots Fired" is an unprecedented 10-hour series that aims to spark that shift. Created and executive produced by husband and wife team Reggie Rock Bythewood ("Notorious", "Get on the Bus") and Gina Prince-Bythewood ("Love & Basketball", The Secret Life of Bees"), the show is set in a small North Carolina town swollen with prejudice and racial tension. Perspectives are challenged and changed as a familiar topic is presented through a lens of unfiltered truth about humanity. Poignant portrayals complement a riveting story line, forcing you to examine your own anger, fear and frustration.
When a Black sheriff's deputy shoots and kills an unarmed White college student, the Department of Justice is called in to investigate. Leading the investigation are seasoned investigator Ashe Akino (Sanaa Lathan, "The Perfect Guy") and special prosecutor Preston Terry (Stephan James, "Race"). Terry and Akino find several disparities from the start of their investigation. As they delve deeper, they encounter resistance from local and state-level officials who are determined to mask corruption. The star-studded cast also features Helen Hunt, Mack Wilds and Richard Dreyfuss. An edgy soundtrack adds to the show's authenticity.
Over 200 viewers at the Detroit screening held at the Emagine Theater Royal Oak, on February 20, gave the show stellar reviews.
Rolling out spoke with actresses Aisha Hinds ("Detroit 1-8-7", "Underground") and DeWanda Wise ("She's Gotta Have It", "Underground) who play Pastor Janae James and the mother of a murdered Black teen, Shameeka Campbell, respectively. They gave insight into the passion and purpose behind their roles.
This show challenges some of the things that are happening in the real world. How did you evoke the feelings you needed for this role? How did you want to portray this mom?
Wise: Being an artist, you feel helpless and you begin to question whether or not you're in your purpose because all these things are happening, and you're given this heart with empathy, and you have nowhere substantial to put it. So, this project came around and I felt like it was a gift from God; an expression of everything that we all feel—our rage, our anger, our disbelief. That's what I channeled. I channeled everything that I felt and the knowledge that I'm not even in this situation—and that's how I feel. I wanted to represent for Black women out there. I wanted to represent for all the moms out there and the moms of the movement. I wanted to do it with love and respect.
What did you learn about yourself from this role?
Wise: I think that I'm stronger than I knew. I didn't know I could dig this deep; it was a beautiful challenge.
Aisha, in a way, you're both a pastor and an activist. What did you think when this role was brought to you?
Hinds: I was excited; I was grateful and I was ready to roll up my sleeves and do whatever it took to embody her and to give her a voice that I didn't feel like I had heard in the world and certainly not in television. It wasn't something that episodic television showed in a real deliberate way. There would be one highlighted episode or two highlighted episodes, but this is something that deals with the issue all 10 hours. I was thrilled that we were given an opportunity to use our art as a weapon and become activists by using our art; essentially becoming artivists.
How do your characters converge on the show?
Wise: [Janae] is Shameeka's pastor. As you watch the series unfold, you start to see these seemingly disjointed, disconnected lives and how at the end of the day, we all need each other.
Hinds: Community is critical.
"Shots Fired" premieres on Fox, March 22 at 8:00 PM ET
Photo Credit: Raquelle Harris for Steed Media except where noted