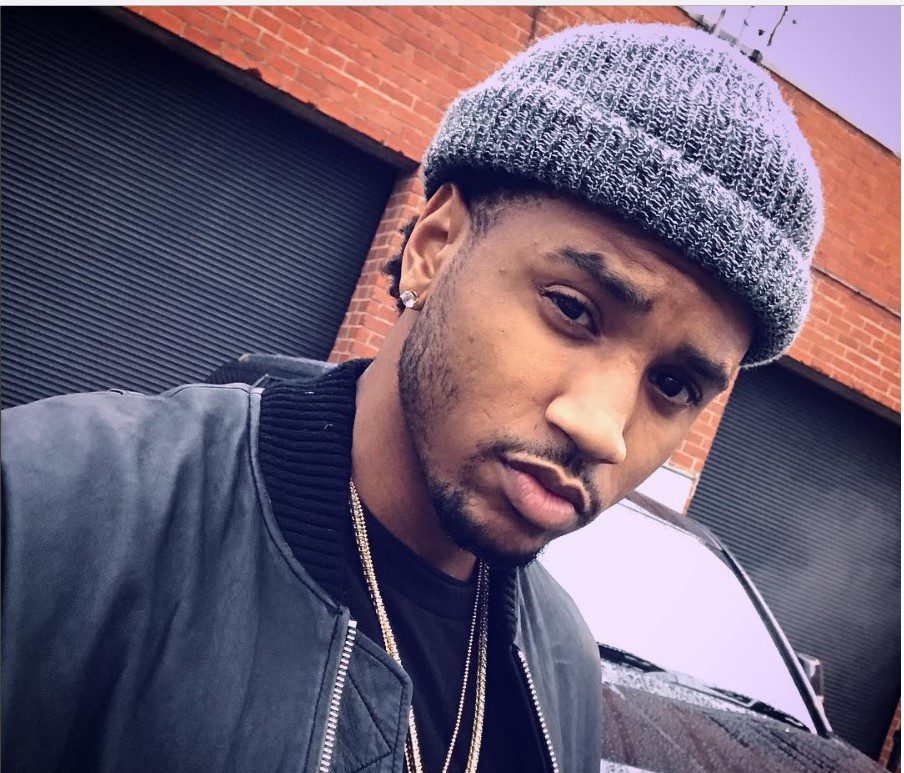 Remy Ma kickstarted one of the biggest beefs in the world of hip-hop yesterday when she blasted Nicki Minaj in her scathing new diss track, "ShETHER," leaving fans across the internet in shock in the aftermath of the explosive record. And while fans are clamoring over the fate of Minaj's career and what's going to happen next, singer Trey Songz decided to join the discussion and refute a claim that Remy made in the track about him sleeping with Minaj.
For those that haven't heard "ShETHER," in the seven-minute bar fest, Remy raps, "Only time you touched a trigger is when you f—ed Trey Songz."
Shortly after the song dropped yesterday, Songz went on Twitter and explained that, at the time, he hadn't heard the song yet. He'd only seen fans messaging the lyrics to him nonstop.
"Even when you stay out of the way they will have ya name all in some s—. Wake up to new comedy every day. Focus…Listen the internet aka mass general public is so stupid. I learn that more and more everyday hahaaaaa I'm in Charlotte tonight fwm…Aye if you need to laugh yo look at my mentions! I'm crineeee," Trey wrote in a series of tweets.
Well, Minaj wasn't happy about Songz not denying the sex accusations and she blasted him online for not speaking up.
"Lol. Wut u SHOULD b saying is that it's not true, seeing as it's not. Real n—az do real things. ?????????????????????? I done gotchu 6 million plaques," Minaj wrote, to which Songz responded, "@NICKIMINAJ you need to be mad at Remy, Nicki."
"U shouldn't have posted Smthn indirect in the first place. N—az out here indirectly lyin on they d— now. ???????????bless your heart," Minaj fired back to Songz.
"@NICKIMINAJ I didn't post anything indirect. I gathered a [sic] understanding of events and then spoke my piece. You just mad. I still love you," Trey responded.
He added, "@NICKIMINAJ I love you! http://TremaineThePlayboy.com new music every Thurs 9 pm — Tremaine The Album – 3.24.17 — get me some more plaques babe."
Around the same time, Songz posted a video online explicitly denying that he slept with Minaj.
"I got respect for Nicki. Me and Nicki done worked [sic] together. I got respect for Remy. But no matter what you heard, I ain't never had sex with Nicki. I'm staying out the way," Songz said.
We agree that Songz should let the ladies handle this beef now that's he cleared up the sex rumors. What do you think about the Remy and Minaj beef, though? Let us know in the comments.