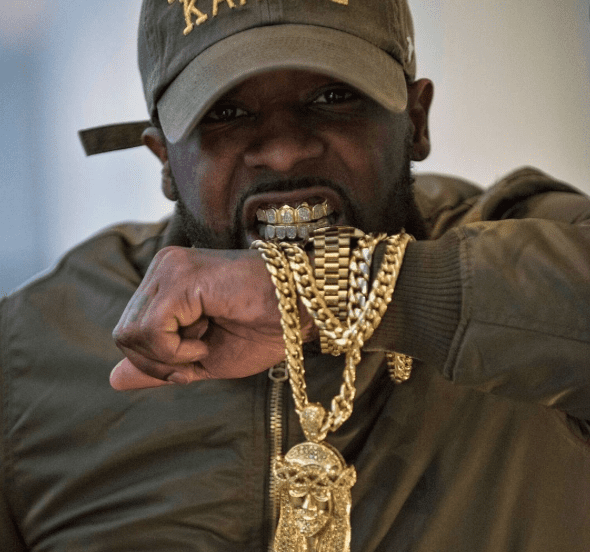 Tone stands as an artists who is destined to take Detroit hip-hop to another level. Following the release of his acclaimed 11627 mixtape hosted by DJ Drama, Tone Tone solidified himself as a new voice in rap. Tone Tone, who will serve as a headlining act at the Coalition Stage at SXSW, recently sat down with rolling out to discuss his new music, life in Detroit, and working with Akon's Konvict Muzik.
There are so many layers to the city of Detroit. If you can paint a picture of your Detroit experience, what would it look like?
I grew up on the eastside of Detroit. Every city has a ghetto, I was like 13 or 14 and my friends were dying. I witnessed my first murder at 5-years-old and I've seen so many more since then. For me to make it out of Detroit is such a blessing because the struggle wasn't easy. I love where I'm from though.
When did you gravitate towards music?
My uncle was rapping and he wrote my first rhyme for me. He was in a talent show and I was like his hype man. Then I started making my own mixtapes and people were listening then. I would go to parties and people knew the words, would go to the mall and people would want pictures. Jazzy Pha called me and asked me to be in his show. Then Jeezy was reaching out to me, Atlantic, Birdman, Blac Chyna, and everything just happened from there.
What's its like working for Akon?
I learned from him that it is bigger than music. We do it for the people. But he has showed me how to structure my music better. Everybody just respects Akon.
You just released a music video called mile shit how did that come about?
Me and Akon do this thing called melodies. But I'm dropping a mixtape first because I don't want my fans to think I'm switching up. That whole video is straight Detroit, 7 Mile and 8 Mile all that. I have to serve both of my fan bases.
What advice would you give to up and coming artists?
If it's supposed to be yours, God will make that happen. Stay patient, consistent and work hard. It's all when God wants it to happen.
What can we expect this year?
A mixtape run and I'll definitely be on the road. I have like 12 videos in the can and I'm still working on more. Also working with Akon, and just a lot of collabs happening this year.
See Tone Tone, Akon and more March 18th during SXSW at New York, New York club and look for giveaways by partner host Dutch Masters.