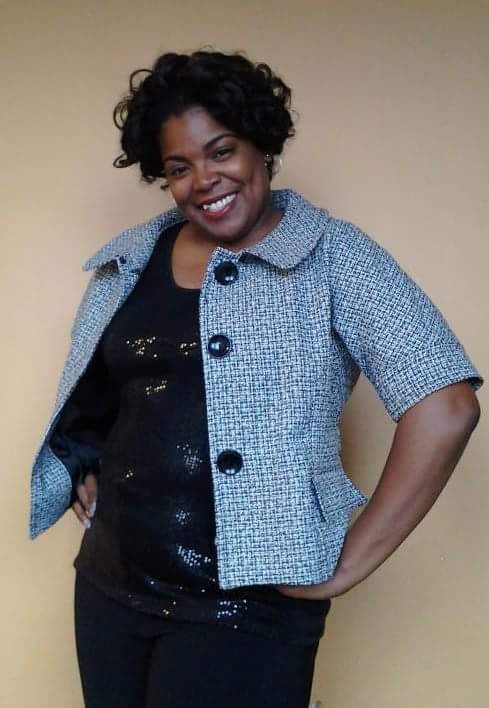 Domestic violence is an epidemic in America that affects millions of people every year. According to the National Coalition Against Domestic Violence, 20 people per minute are physically abused by an intimate partner in the United States. In one year, this equates to more than 10 million women and men. I in 3 women and 1 in 4 men have been victims of physical violence by an intimate partner within their lifetime.
Domestic violence activist and writer Shonny Dee knows the painful reality of losing a loved one to domestic violence. In May of 2005, her baby sister, affectionately known as "Cee Cee," was murdered in Detroit by a young woman with misplaced anger due to her own dealings with domestic violence, rape and abuse. Sanders has used the transformative power of gospel music to aid in her healing, and help serve as the undertone for her upcoming book, Letters of Forgiveness.
Domestic volence is subject matter that many people have raised awareness about since so many people have lost their lives due to unfortunate circumstances. Can you briefly talk about the night that you found out that your sister was missing?
It was about [midnight] when she left. [She] and I had just spoken about a review of the weekend we had because it was Memorial Day weekend 2005. We were having a conversation and I started to fall asleep on her. She said, "Sister, stay up with me and talk to me," and I told her that I was tired and I also told her that she had to be at work in the morning. She kept telling me that this guy kept calling her, and telling her that he wanted to go out with her and I told her not to go because she didn't really know the guy. I told her to just talk to him over the phone and get to know him a little better. But I do want to add that she asked me a question that was very significant at the time. She asked me, "What happens if you die in your sin?" At the time, I didn't understand that it would be so relevant today, but I told her if you still have breath in your body, and you ask God to forgive you for your sins as well as accept Jesus Christ as your personal savior, he will save you.
So as I drifted off to sleep, I heard my outside gate rattle and I jumped up and saw that this car was pulling off. That's when I noticed that she had left. After having a brief conversation with her, I hung up on her and immediately went into prayer and asked God to protect her from all hurt, harm and danger. I went to sleep, and at 4 a.m. I heard my sister call my name. She didn't yell at all, it was just a whisper. And I saw her standing over me, so I jumped up and started trying to find her.
You mentioned that your two favorite gospel songs happen to be "God's Grace," by Luther Barnes and "I'm Different" by Tasha-Paige Lockhart. When did you begin to utilize the power of gospel music for healing purposes?
My sister was murdered in 2005, so it took about a year and a half because I relocated to Atlanta. I didn't want to stay in Detroit any longer so when I moved, I just began to worship and seek understanding. I was taught to never question God but I began to ask him why did he take this young, vibrant young lady from me. After going through that, I started to seek comfort in his word and I did that through praise and worship. Songs that I know that my sister and I listened to, one being "The Storm Is Over Now" by Kirk Franklin and God's Property, brought me comfort in my time of need. From that point, I felt that through these songs, my sister was letting me know that she was okay. She was letting me know that she was safe in God's arms and that the storm was over. I still use gospel songs as my way of praising God because God is real. He's a forgiving God, he's a sovereign God, and he's omnipresent.
Letters of Forgiveness is the name of your upcoming book which details the letters that you sent to the person who murdered your sister and her letters detailing her own experience with domestic violence and abuse. When did you reach that place of forgiveness in your heart?
It began in 2009. I wanted to be better and I wanted to heal. I didn't want to walk around with anger and bitterness in my heart. It wasn't until 2011 when I got word from a mutual friend that Angie, the young lady that killed my sister, wanted to reach out to me and tell me her story. She wanted to say that she was sorry for taking my sister's life. So after that, I set up an account so that we could send letters to each other while she's in prison. As we began to write each other, she began to share her story and I began to understand the things she dealt with as a child, leading up to her becoming a victim of domestic violence. Throughout those letters, we would also share gospel songs and Scriptures with each other, and that's when I began to truly release the hurt and anger that I was holding onto for so long. She shared so much in those letters, that I began to sympathize with her and her children. It made me want to know more about her because this young lady is currently serving life in prison with no parole. I can honestly say that I've forgiven her for everything that took place, and also I've forgiven the young man who lured my sister into a dangerous environment that night as well.
Explain the meaning behind your organization, Why I Care 20?

The name "Why I Care," came from me asking myself, "Why do I do the things that I do in order to help others?" "Why do I care so much about what happened in Angie's life?" The number 20 represents the age that my sister was when she was murdered. Why I Care 20 is focused around helping young girls as early as possible so that they don't become older and have to deal with anger, abuse, and bitterness. Also, the organization focuses on helping young women transition into adulthood. If someone is in a violent situation, I want to be able to help pull them out. I want them to see what could happen if you take an alternative route. Why I Care 20 ties a lot into my upcoming book, Letters of Forgiveness, because they both stem from the same place of wanting to help people. In the future, I want to open up a facility where I would be able to house young women and help educate them, help them to gain employment and make sure they have all the health resources that they need. It's a one-stop shop that I'd like to be able to provide for young women in need.
If you could chat with your favorite gospel artist, who would that person be and what would you tell them about your experience with God in terms of healing and forgiveness?
I wish it could've been Rev. Milton Brunson and the Thompson Community Singers because his choir has a song called "For the Good of Them."  In the song, it says that, "the race is not given to the swift nor to the strong, but to the one that endures, until the end." I wish I could say thank you to Rev. Milton Brunson and the Thompson Community Singers. I had to realize the things that I've endured over the years, it hasn't been easy, but I'm running for God and for Christ now. I'm not running for myself, fame nor fortune. I'm running to be a vessel that God could use, so that someone else may receive blessings through the things that he provides me to do. Also, if I could say thank you to someone else, it would be Fantasia. She has a song called, "Necessary," that means a lot to me, because everything that I went through was necessary to get me to where I am today.
Letters of Forgiveness is set to be released on April 1, 2017.