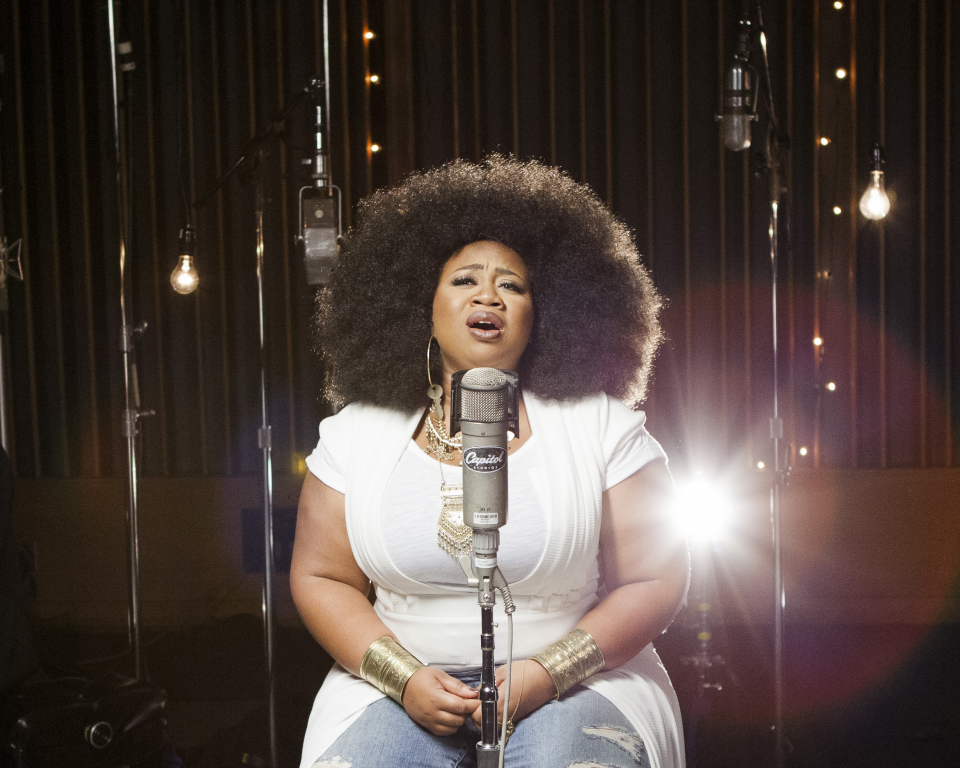 Music industry greats like Tina Turner, Prince, Michael Jackson, and Whitney Houston have left an indelible impression on season 15 "American Idol" runner-up La'Porsha Renae. The singer and songwriter fuses her own young and fresh vibe into the songs creating a unique sound that conveys emotion and excitement on her new album, Already All Ready, which will be released at the end of the month.
Renae has been singing since was 6 years old. She tested her vocal prowess on clients in her mother's beauty shop while growing up in McComb, Mississippi.
Her single "Battles" was tapped as the theme song for the gold medal-winning U.S. Women's Gymnastics team at the 2016 Summer Olympics in Rio.
Renae discusses her process for songwriting, what she feels when she's performing and how Missy Elliot and Tamela Mann are tied.
When did you know that being a musician was your calling?
I knew being a musician was my calling when I was 12 or 13. I started singing when I was six but didn't actually see myself being a singer when I was 12 or 13. When I saw how people would react and be touched by my voice, this was the moment I thought maybe there's something more to this than just singing around the house. I polished my voice and started singing a lot more in the church, and from then on there were a lot of competitions, talent shows and it was history from there.
What inspires you to perform?
Watching Whitney Houston, Prince and Michael Jackson on TV. I loved to watch their videos and live performances. I saw the crowd reacting to them and I wanted to experience that same feeling. It just looked like that was where they belonged.
Name three musicians who have influenced your approach to being a musician.
• Michael Jackson
• Celine Dion
• Missy Elliot
Describe your creative process from concept to complete song.
When I first start writing a song, I usually write the title first then the song and I'll sing the song in my head and think of a visual of the song. If I can't think of a visual behind the song, I'll throw the song away. After completing the music video concept, I start thinking of the live performance to the song. It's my way of building a pyramid for creating the perfect song from all angles.
If you were going to sing for any famous person as a celebration of what they have done for humanity, who would it be?
Beyoncé because she's complex, she has lifted women up and made them feel empowered. Her music has made women feel independent, and it's great that she's now opening up and being more transparent. What she did for black women in "Lemonade" really touched my soul. The excerpts throughout the album were so relatable and compelling.
What are the effects on society that you would like the results of listening to your music to be?
I would like people to come together. I would like for people to learn to look deeper instead of what's on the surface. I would like for people to be more tolerant, understanding, and empathetic of people and their differences. We all come from different walks of life and as a society, we are so quick to write people off and it's really judgmental. I would like for people to hear my music and hear/realize that people and experiences are deeper than what's at face value. Hopefully, with the span of my career, I can try to convey that in more ways than one.
What do you like the most about being a musician?
I like the process of having a piece of art come together. Forming something powerful and crafting this vision in my head before anything is recorded. Most importantly, I like how the instruments and the lyrics coincide with one another to create this unique body of work.
If you could make a duet with someone who would it be and why?
It would have to be a tie between Missy Elliot and Tamela Mann.
Finish the sentences:
When I hit the stage I feel … Woke.
When the crowd is responding to my music I know… That I'm touching them in a deep way.
I appreciate my fans because…They give me the encouragement and motivation I need to do what I do.
Music is my calling… I think that's a complete sentence.
My method of studying music is… Studying the greats that came before me.
When you find my music I want you to… Get lost inside of it.