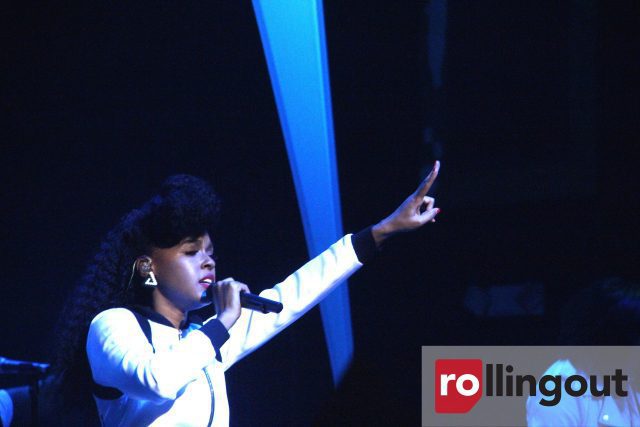 It was hardly a secret that the late, legendary Prince and superstar songstress Janelle Monae formed a powerful and mutual admiration. But little was known about how Monae's late mentor, the prodigiously talented Prince, served as a sounding board and collaborator on her upcoming album Dirty Computer, reports Billboard.
Their respect for one another goes back to at least 2010 when Monáe ripped the stage in homage of Prince who received the lifetime achievement award during that year's BET Awards telecast.
Prince returned the favor by remixing Monáe's track "Q.U.E.E.N." and appeared as a featured guest on her last album, 2013's The Electric Lady.
And, as a final act of respect, Monáe also returned to the BET Awards in 2016 for a tribute to Prince after his premature death.
Talking to BBC Radio 1, Monáe discussed the influence Prince had over her and the album, including its recently released single "Make Me Feel." She said, "Prince actually was working on the album with me before he passed on to another frequency, and helped me come up with sounds. And I really miss him, you know, it's hard for me to talk about him. But I do miss him, and his spirit will never leave me."
In her interview with The Guardian, she expounds on the Royal Purple One's influence on her:
"I wouldn't be as comfortable with who I am if it had not been for Prince. I mean, my label Wondaland would not exist without Paisley Park coming before us. He would probably get me for cussin', but Prince is in that 'free motherfucker' category. That's the category when we can recognize in each other that you're also a free motherfucker. Whether we curse or not, we see other free motherfuckers. David Bowie! A free motherfucker. I feel their spirit, I feel their energy. They were able to evolve. You felt that freedom in them."
Dirty Computer is due for release on April 27.