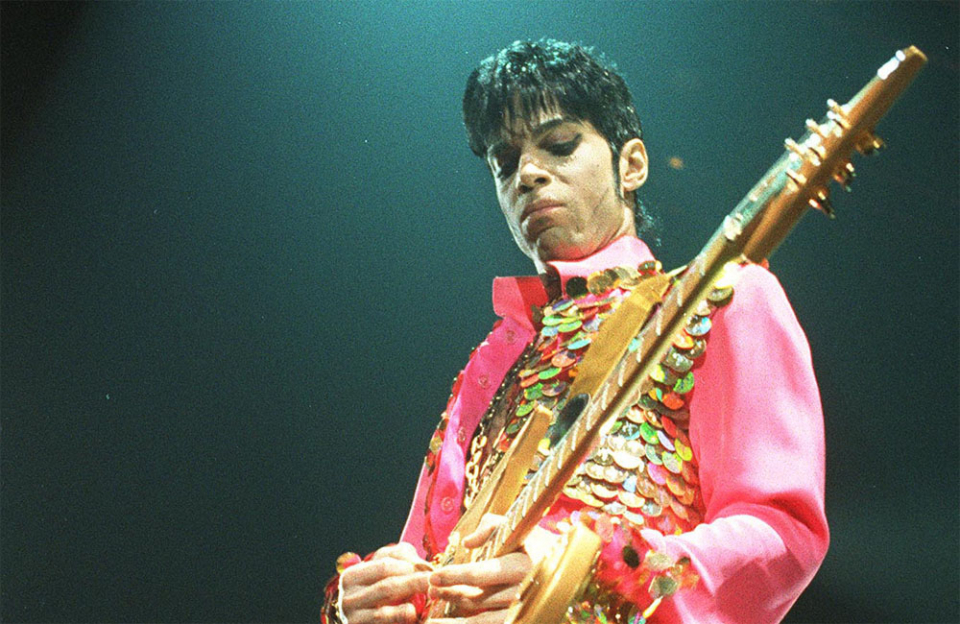 Prince's unreleased music is currently being remixed and is "coming soon," his estate adviser has promised.
The "Purple Rain" hitmaker died in April 2016 leaving behind vast vaults of unheard music, and now his estate adviser Troy Carter has revealed the "mind-blowing" music is finally set for release.
Troy, who is also global head of creative services at music streaming site Spotify, told Variety: "He was a guy who practically lived in a recording studio, and once we started going through [the unreleased material] we really started finding some gems.
"I heard some music the other night that was pretty mind-blowing and we're getting some stuff mixed right now. We've got great projects in the works that I'm excited to talk about.
"So the answer is yes, there will be unreleased Prince music coming soon."
Last year, Universal Music Group's $31 million distribution deal for Prince's back catalog was voided over a lack of clarity regarding the terms of the late singer's contract with Warner Bros. Records, the label to which he was signed for nearly the first 20 years of his career.
The contents of Prince's music vaults were moved from his former Paisley Park home in Minneapolis, to a climate-controlled storage facility in Los Angeles last year, after some of the tapes were found to have deteriorated.
Prince, who was just 57 when he died, had previously revealed the existence of the unreleased music in an interview published after his death.
He said at the time: "I've never said this before, but I didn't always give the record companies the best song. There are songs in the vault that no one's ever heard. There are several vaults; it's not just one vault.
"I like time capsule stuff. I have a couple Revolution albums in the vault and two Time albums, one Vanity 6 album … and tons of stuff recorded in different periods. But so much gets recorded that you don't have time to compile everything. In the future, you could put all the best stuff from one particular time period together and then you can release it."
The "Little Red Corvette" singer will be honored with a concert event called "Prince: Live on the Big Screen" that will take place on April 21, 2018, at the Target Center, Minneapolis.
The concert will be part of Celebration 2018, a four-day event in April to honor Prince's life and legacy and will take place at Paisley Park between April 19 and 22.