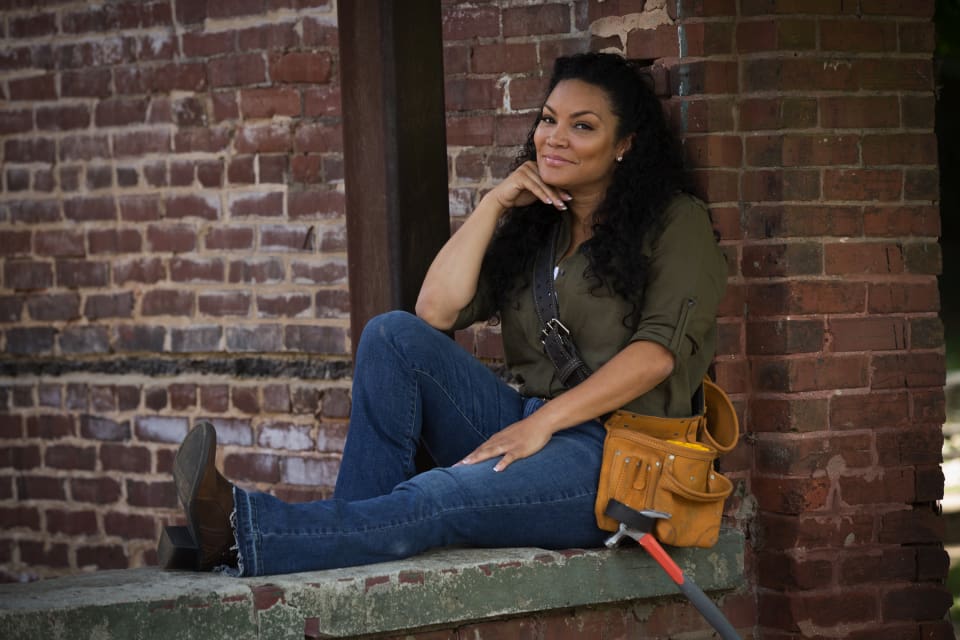 You may know Egypt Sherrod from HGTV's "Flipping Virgins" and "Property Virgins" or as an on-air personality for major NYC and Atlanta stations. But whether you know her from TV, radio or just around-the-way, Sherrod has truly made a name for herself in multiple industries. Rolling out had the pleasure of chatting with Sherrod to find out how she manages to have it all: the booming business, happy marriage and healthy family.
At the very beginning of our conversation, she set the record straight, stating that there's no such thing as "having it all." She challenged us to rethink what "it all" is and redefine that for our own lives instead of comparing what she has with what we want.
How important was self-development in sustaining you success?
There's a saying: "Your talent may get you there, but it is your character that will keep you."….truer words have never been spoken!  Respecting others, honoring myself, cherishing relationships, and inner reflection have all been vital in both growing and sustaining. This is a real journey and every day I discover something new about myself, good or bad.
In addition to your amazing career, you're also a happy wife and loving mother. Some women believe having it all is impossible and you're proof that isn't true. To what do you attribute your ability to balance it all?
…. It's so ironic. I still consider myself a work in progress, so it's funny when I hear someone on the outside looks at me as "having it all." But I am extremely grateful for all that I do have. I contribute the stability in my balancing act to a supportive husband, steadfast friends, and strategic planning. Yes, I keep a calendar for everything! More importantly, as a family, we pray together and play together. No matter how busy life gets, I make time for date nights with my hubby so that he knows he is always needed and appreciated. I always cuddle and hug my daughter, and I turn off the phone when I know she needs mommy time. Those really are the most important things. And they are the very reason I work so hard, so that we can continue to live the lives we want.
What do you say to successful, single women who think a family would slow them down?
I was that woman. I didn't have my daughter until I was 35. I definitely had fear of my life and career slowing down if I had a child. But at the same time, I knew I wanted a family and my clock was ticking. So, I took a leap of faith, and I am so glad I did. It was as if having my child actually unlocked a whole new level of blessings that I could have never experienced if I didn't take that leap. I think having a child actually makes you more focused, because you have very little time for silly stuff, so you make every minute count. If you are a single woman feeling afraid because you don't want to sacrifice your career, just know that you don't have to choose. You can have both. You just have to choose to keep moving and grinding and making the most of every minute. Stay productive.
What's one tip you can offer for busy wives who have a hard time balancing business and family?
Set up a system, keep a schedule, get an assistant if necessary. We all have the same 24 hours in the day. It's how you use them that makes the difference.
With faith, an open mind and an open heart, you truly can have it all. Be sure to tune into HGTV's "Flipping Virgins" to watch Sherrod assist first time home flippers in getting top dollar for their renovations.