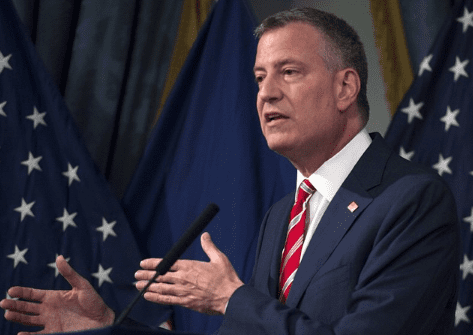 New York City Mayor Bill De Blasio made a solemn promise on Friday to close the Rikers Island jail complex, a northeastern correctional facility listed as the largest prison in the country. For decades, the jail has made headlines due to ongoing violence happening within its barbed wire fences.
During a recent press conference at City Hall in NYC, De Blasio vowed to work toward closing the facility. In a 97-page documentDe Blasio detailed in his announcement a $10.6B plan to replace Rikers with a series of smaller jails based in New York City's five boroughs.,
"This is a very serious, sober, forever decision," he said. "Once you're off, you're off, " he added, according to the New York Times.
De Blasio estimates the project will take nearly a decade to complete in order to trim down the city's jail population to 5K. Once the goal is reached, this would allow the majority of inmates to depart from Rikers, causing the facility to close.
"It will take many years. It will take many tough decisions along the way. But it will happen. A year ago, we didn't think it could be done," he said. "It would be irresponsible for me to say we had a plan if we didn't have a real plan. We now have a real plan," he said in another statement reported by the New York Times.