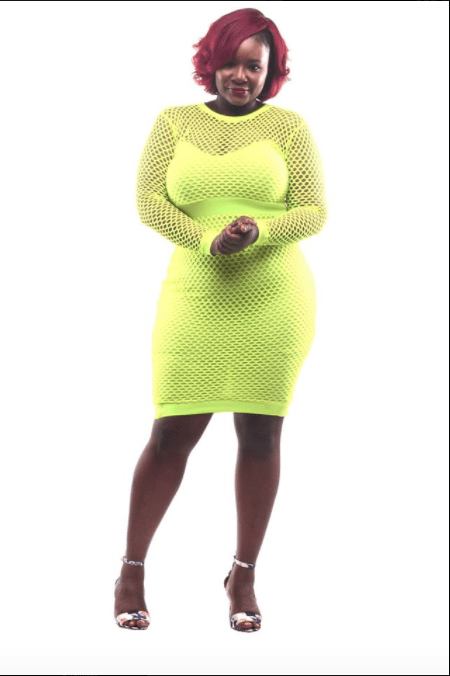 On June 1, 2016, online media personality Raijean Stroud's life changed. She went about her journalism duties as usual, covering an event with local Chicago and national celebrities. Hours later, she had a stroke. One that doctors told her should have taken her life at the time.
"So I've been in the hospital since June 1, 2016, and I'm so ready to go home. My doctor says most people would've died from what I've been through but I'm still here. I'm [still] fighting; trying to recover. I want to thank everyone for the prayers, the love, and the support. I appreciate it. Thank you guys. Don't take anything for granted," she wrote on Facebook on Aug. 22, 2016.
Stroud was passionate was about the "Go RED for Women campaign" and the founder and CEO of Bleeding Heart Project, which according to its Facebook page focused on "Educating the world about Heart disease, one heart at a time." Stroud explains, "As a young person dealing with heart disease I think we often forget to take care of our hearts. A lot of us think that it's an older person['s] disease, let me tell you it's not. I want to help educate people about heart disease before it's too late. Heart disease takes more lives than AID's/HIV and Cancer."
In one of her last few posts on Facebook, she shared her contact information with friends and supporters, "Thank you so much for all of the love and support. If you want to send me cards, please send them to: P.O. Box 3791 Oak Park, Ill. 60303."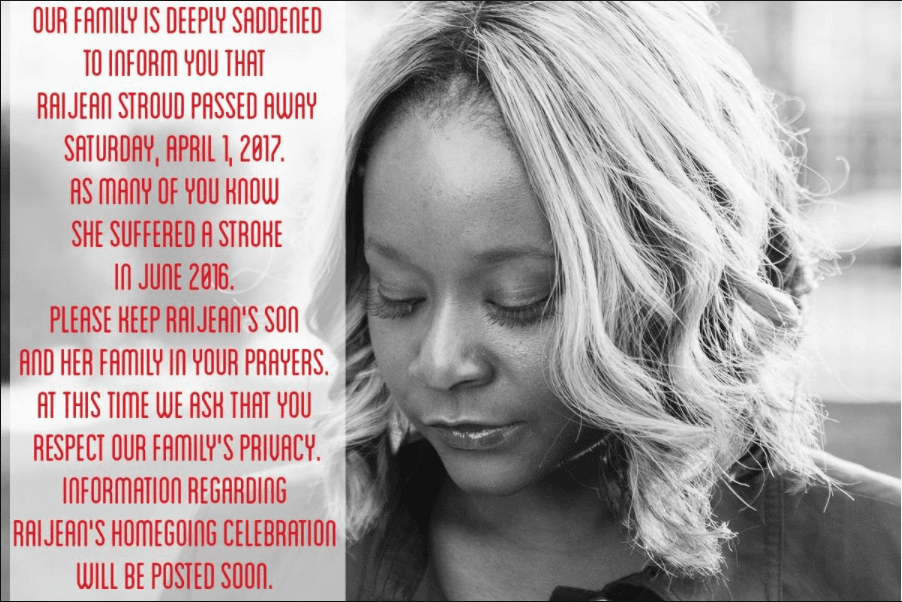 The family has asked for privacy since this past December and have asked that "no one visit Raijean unless you are immediate family or very close friends." Caretakers announced the news of her death on her Facebook page today:
Our family is deeply saddened to inform you that Raijean Stroud passed away on Saturday, April 1, 2017. As many of you know she suffered a stroke in June 2016. Please keep Raijean's son and her family in your prayers. At this time we ask that you respect our family's privacy. Information regarding Raijean's Homegoing Celebration will be posted soon.