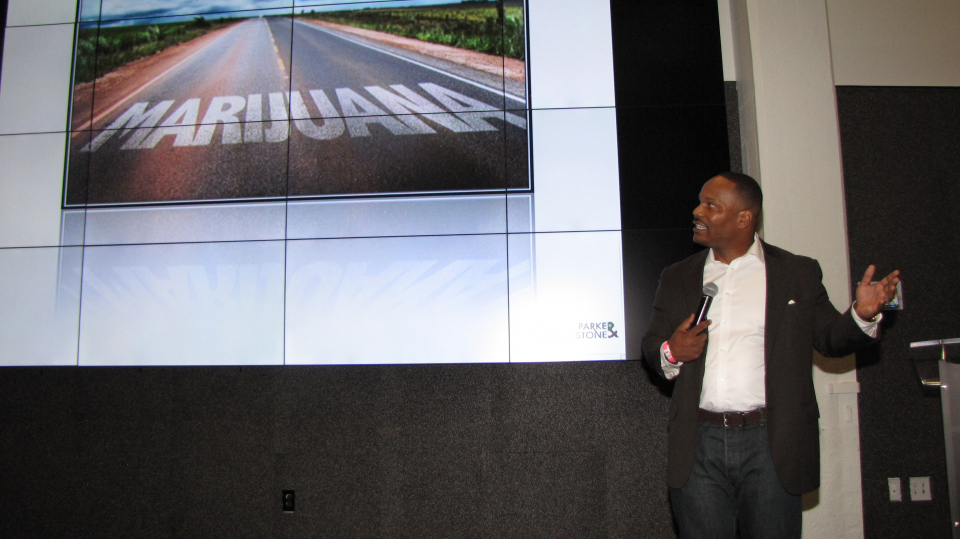 Erin Hackney, chairman of Parke & Stone Partners, a lifestyle and innovation company in the cannabis space, gave an insightful talk about emerging markets, uses, and beginners' terminology at The Gathering Spot in Midtown Atlanta. Below are 10 takeaways that will bring you up to speed on the new "Green Rush."
1. First, get rid of the word marijuana. Using the word cannabis sets you up for a serious conversation on the industry.
2. Cannabis is an all-cash business, including the payment of employees, because you can't put profits from the sale of cannabis in the bank.
3. Cannabis, like alcohol, will only be legal at the state level.
4. Testing Labs will be a strong area for investors and there is no special degree required to participate in the industry.
5. Don't focus on growing the plant. The largest industry opportunities are in ancillary commercial products, and edible and infused products. To that end, look into stock from companies like Scotts Lawn Care, as they will certainly become leaders in the growing space.
6. The cannabis market has expanded to 29 states, with eight of these states allowing recreational use.
7. Smoking the plant will eventually become a thing of the past. Vape pens, edibles, and related uses allow you to enjoy the feeling of cannabis without the offensive smell.
8. There are large opportunities for female entrepreneurs. Companies like Women Grow are cultivating leaders in the cannabis industry.
9. Be careful. While cannabis is legal in many states, it can still get you fired from your job during drug tests.
10. Cannabis will lose its stigma and become a lifestyle. It will no longer be a secret, and people will stop on the way home from work to vape, like they currently stop at the bar for a drink.