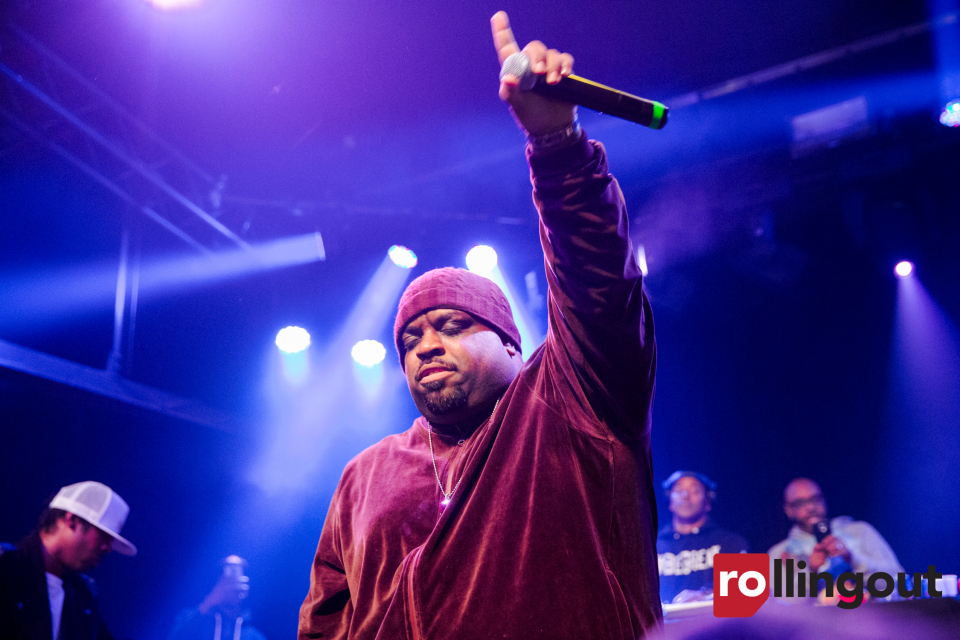 BMI hosted a very special edition of their Know Them Now showcase April 6 in Atlanta. The city came together for a night dedicated to highlighting emerging talent in the music industry and honoring the legendary CeeLo Green.
Green's Dungeon Family brothers Big Gipp and KP The Great kept the pulse for the night as host and DJ, respectively. At the peak of the night, Cee Lo was awarded the BMI Legend of ATL Award for his everlasting contributions to music and culture.
Minus Gravity kicked off the show followed by Good Girl, Sahbabii, and Sonny Digital. YFN Lucci closed out the night with his recent No. 1 single "Key to the Streets" and paying homage to his mentor, Nut.
View images below:
Words: –drea jackson
Photos: –emilee ramsier