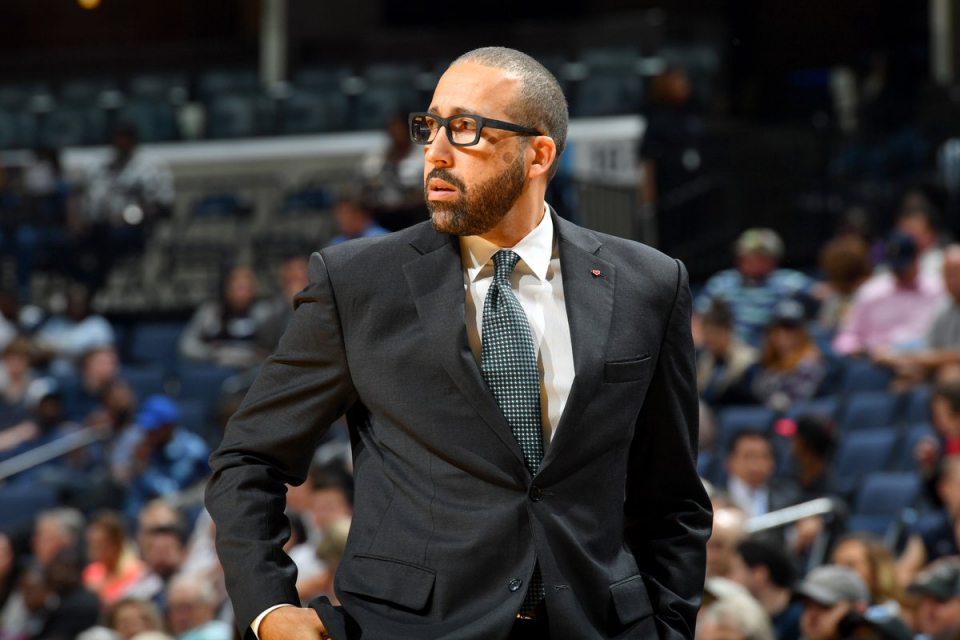 The fierce nature of competition comes out in full force when the element of elimination is included. In the NBA Playoffs, teams play laying everything on the line, whether the sacrifice is physical or emotional. Only entering day four of this year's playoffs, multiple examples of this on-court passion spilling into post game conferences have already been shown.
Here are some of the most memorable quotes from the first weekend of playoff basketball.
"Once you get on the floor, you've got one friend and your friend is Spalding." -Russell Westbrook
The Oklahoma City Thunder guard referred to lessons his father taught him when asked if he'll remain friendly with his former teammate of three seasons, James Harden. Harden and Westbrook are currently the top two candidates for the league's MVP award. Harden's Houston Rockets had the edge over Westbrook's Thunder in Game 1 of the series, winning 118-87.
"In those moments of the game, guys aren't going to help. It's kind of like being on an island." -Joe Johnson
The 16-year NBA veteran knocked down a game-winning shot at the buzzer for the Utah Jazz in Game 1 against the Los Angeles Clippers. The buzzer beater was Johnson's eighth in the last 10 years, which is more than any other player in this time span.
"Situations like that, I gotta get the last shot." -Paul George
The Indiana Pacers star forward voiced his frustrations with teammate C.J. Miles after a Game 1 loss to the Cleveland Cavaliers. With the Pacers down one point with a few seconds remaining, George quickly handed the ball off to Miles before calling to get the ball back. Miles took matters into his own hands and missed a mid-range jumper at the buzzer. After an 117-111 loss in Game 2, the Pacers face a 0-2 deficit in the series.
"We were playing basketball. They were playing MMA." -Paul Millsap
The Atlanta Hawks forward dealt with physical play from Washington Wizards big men Marcin Gortat and Markieff Morris during the Hawks' Game 1 loss. Millsap and Morris also exchanged words on the court before halftime, when Millsap told a referee Morris' foot was on the foul line and Morris responded, "Shut up!" The Hawks play Game 2 on April 19 at 7:00 p.m. ET.
"Take that for data!" -David Fizdale
After the Memphis Grizzlies lost Game 2 to the San Antonio Spurs 96-82, the Grizzlies' head coach did not hold back, pointing out that his team only had 15 free throw attempts compared to San Antonio Spurs forward Kawhi Leonard getting 19 free throw attempts. Considering the circumstances, Fizdale's post game outburst should go down as one of the best press conference rants.
See the video, after the break.