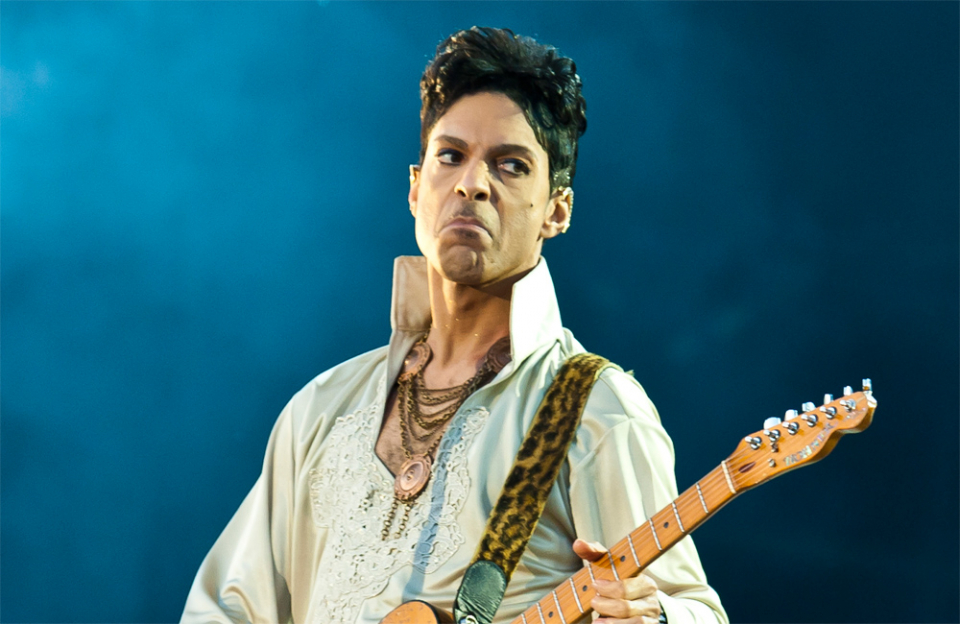 The late Prince was reportedly prescribed opioids under a false name by his doctor, Michael Schulenberg, and his Minnesota home was laden with pills discovered during an inspection.
The "Purple Rain" hitmaker tragically died on April 21 last year at 57 after an accidental Fentanyl overdose, and reports from the search warrants released by Minnesota authorities, which have been obtained by TMZ, have revealed the music legend's home was laden with pills prescribed to Peter Bravestrong, which was believed to be the alias Prince used to maintain his privacy.
According to reports, law enforcement found bundles of bags, envelopes, and even a suitcase filled with medication, which also contained the lyrics to his 1992 hit track "U Got The Look," at his Paisley Park estate in Minnesota.
Dr. Schulenberg has reportedly admitted to prescribing the singer Oxycodone shortly before he reportedly overdosed on his private jet, which came almost one week prior to his death.
It has been reported vitamin bottles were also found throughout Prince's home during the investigation.
And it is rumored the warrants discovered more details of the musician's relationship with Judith Hill, although the information about their romance has yet to be unveiled.
Meanwhile, it has previously been reported the songwriter — whose full name was Prince Rogers Nelson — had predicted his own death and he had been preparing for his final end. Speaking previously, Prince's sibling Tyka Nelson said: "About three years ago he called. … He said, 'I think I've done everything I've come to do.'
"My dad and Prince always spoke in these types of riddles. … He knew [he was going to die soon]. And he was preparing me. It's very clear … He needed to go. He was tired. Instead of crying, dance. He didn't like me to cry, so I don't want them to cry either."