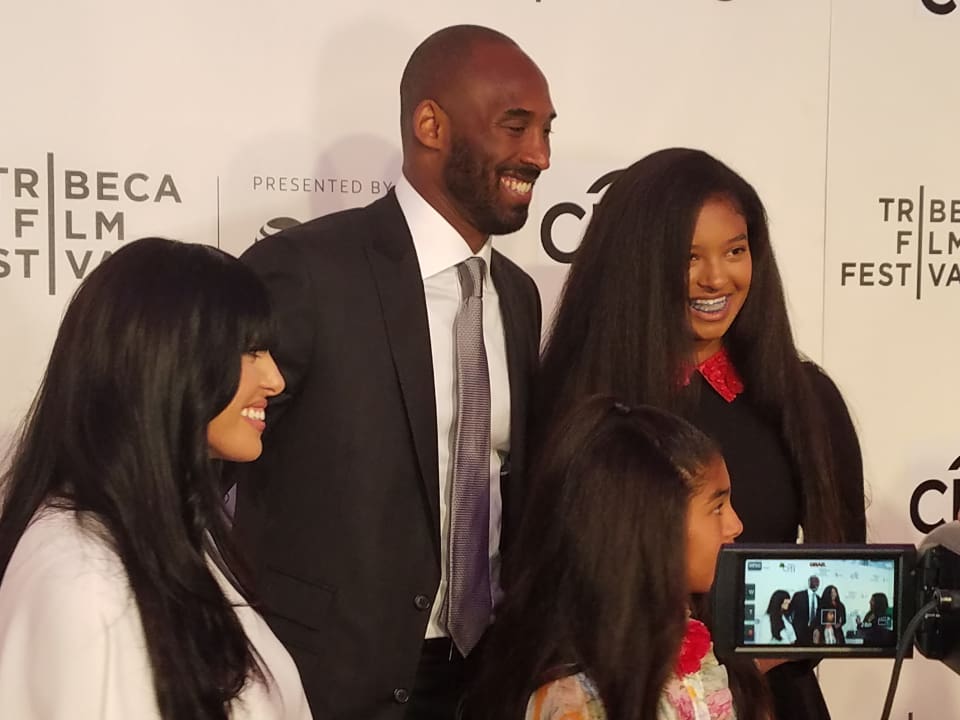 Retired NBA player and future Hall of Famer Kobe Bryant and his family were at the 2017 Tribeca Film Festival for a screening of Bryant's Dear Basketball short film inspired by his writing. Rolling out spoke exclusively with the Black Mamba about his writing skills and his wife Vanessa Bryant about the next chapter in her husband's life. We then sat in on a panel after the screening moderated by NFL Hall of Famer and "Good Morning America" personality Michael Strahan featuring Kobe and the short film's animator Glen Keane.
Kobe exclusively told rolling out about his love for prose. He said, "I had a great teacher at Lower Merion High School who taught me the beauty of writing and the beauty of storytelling and that's where it started." We then asked Vanessa Bryant when she knew this would be the next chapter in the life of her husband. "A few years ago," she responded, with Kobe adding "and here we are" with a big smile.
In front of an audience that included the most influential NBA coach in Bryant's career, New York Knicks President Phil Jackson, and Reverend Run of RunDMC, Kobe shared he knew he had a good short film when his wife Vanessa sobbed while watching.
Strahan asked a question that inspired Kobe to share a funny story about the last game of his career.  He recalled, "I forgot that I had a game that night. I was at the office and writing and polishing some stories off. And I looked at my watch and said I have to go." But he's still Kobe, and shared, "I could have had 90," adding "I missed a lot of easy ones." The Mamba Mentality makes Kobe Bryant someone who strives for perfection in every aspect of life.
His strive toward perfection inspires many, including Beyoncé. "We go to a [Beyoncé] concert; we go backstage and say hi to B. We go, 'that was amazing,' and she goes, 'I learned it from you,'" Kobe recalls. He seemed to have really enjoyed telling his kids, "told [you] so!"
Narrated by Kobe himself, Dear Basketball is a short film that, like Vanessa Bryant, will certainly make any fan of the legend emotional. It takes us on a journey starting with young Kobe in the early 1980s watching the greats and perfecting his craft. With his body no longer able to perform, the now-retired baller says goodbye, closing with "love you always, Kobe."  If basketball had a voice, it would certainly respond, "love you too, Basketball."
After the break, listen to our interview with the Kobe Bryant.