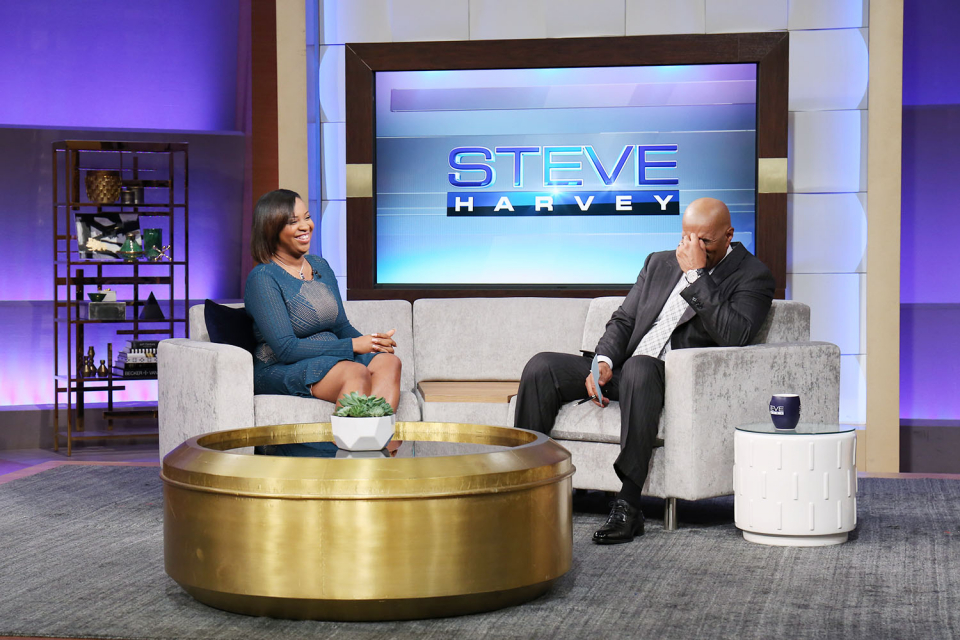 On the Wednesday, April 26, 2017, episode of "Steve Harvey," Harvey sits down with the latest subject of a viral #Bae story, 24-year-old Bree, for her first national TV interview.
Dude, your girlfriend got your girlfriend: Is #UberBae wrong for revenge?
Bree works as an Uber driver in Jacksonville, Florida. She recently busted her boyfriend for having a girlfriend on the side, after picking the mistress up at the airport as her Uber client. They made small talk in the car, as the mistress described where her boyfriend lived. Once Bree pulled into the apartment complex to drop her client off, she was shocked to see her boyfriend come out to meet the other woman.
Bree's story ended up going viral after she documented the whole thing on her Twitter account, @Msixelaa
So, 2017 is turning out to be the year of #Bae stories. There's been #HurtBae, #StrandedBae, and #BootBae narratives.
Check out the clips from the show on the next page.