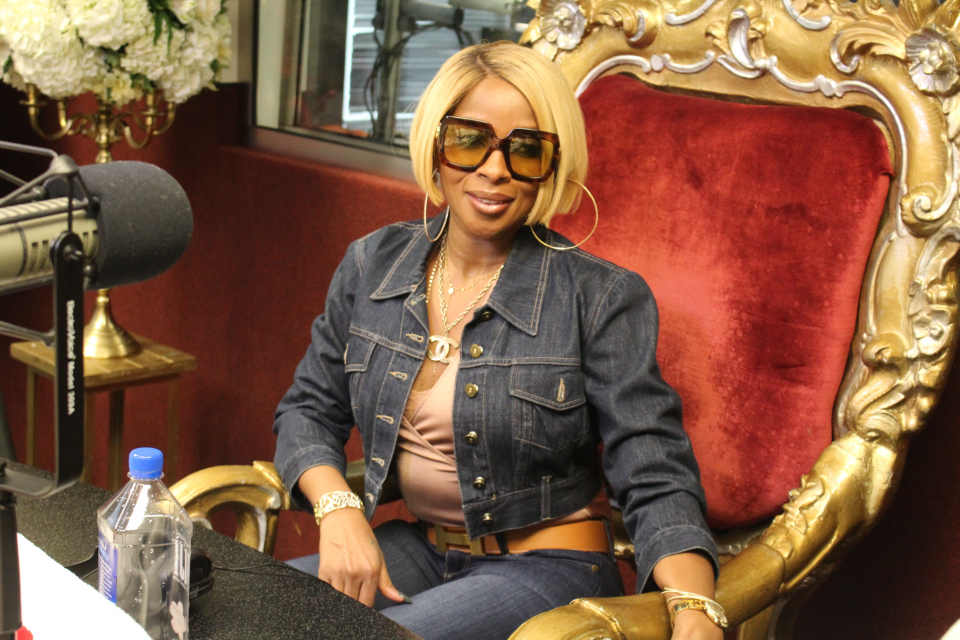 Mary J. Blige has released another album and this time the people think it's exactly what they are looking for because this album was written at a very pivotal turning point in her marriage. "I started off writing the songs about how I was going to save everything, save my marriage and my situation, then it turned into me rewriting, just figuring out how to save myself," she explains
The album is titled Strength of a Woman with Blige paying homage to strong women everywhere who overcome all kinds of setbacks heartbreaks and use their inner strength to pull through.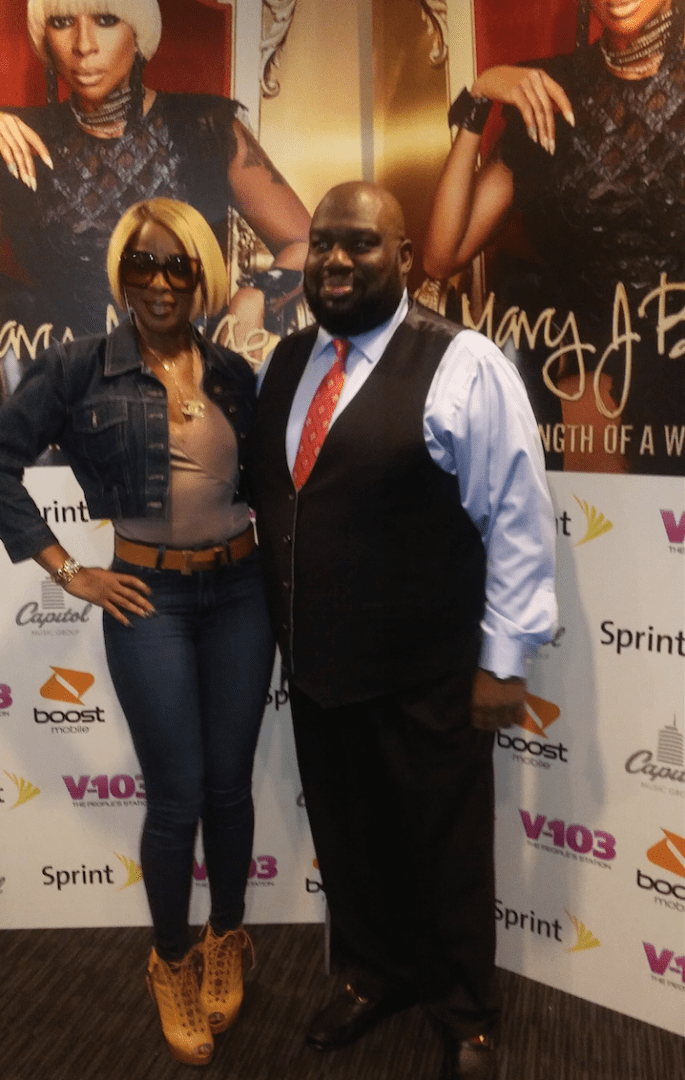 Blige and her team along with Capitol Records chose Atlanta as the place to first debut her music documentary via a private invitation with the best host in the city, Big Tigger. The documentary detailed the entire making of her new album. It features some of the newer producers that she used. Of course, she sprinkled in some music vets like Sean "Puffy" Combs, Teddy Riley, DJ Khaled and Ne-Yo.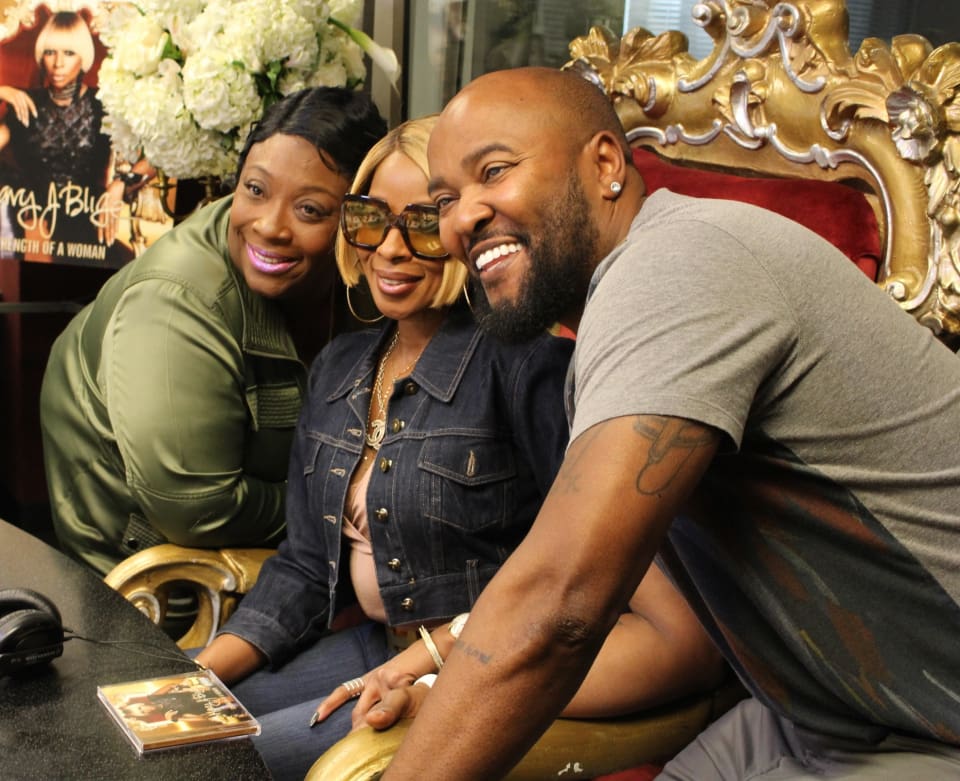 "No, I'm not all right 100 percent at this present moment, but I'm going to be," said Blige to Wanda Smith and Ryan Cameron at V-103 Atlanta.
The radio station went all out for Blige by bringing in a queen chair and solo mic for her radio interview. In front of her was a beautiful cream table cloth covered in roses and hydrangeas bouquets with a special breakfast prepared by private chef Will "Swosh" and a personalized buttercream cake made by KoKo Cakes with a duplicate image of her sitting at the radio station. The interview was followed by a private meet and greet.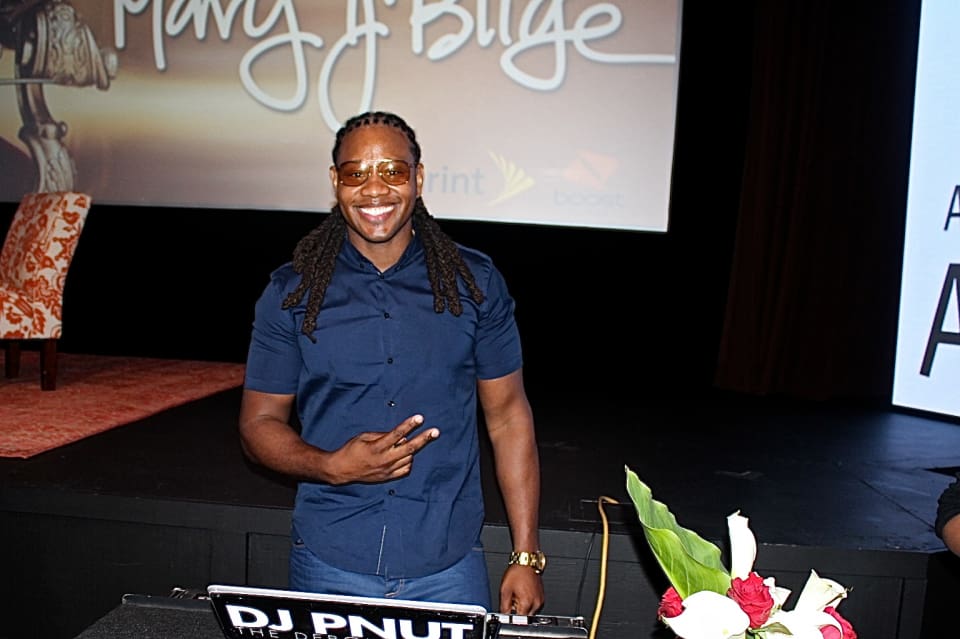 DJ Pnut was the host DJ for the evening. Of course, Reggie Rouse, VP of urban programming-CBS Radio, also invited Blige and Capital Records to come back to V-103 and Atlanta after their promo.
Check out the photo gallery from the private viewing party and meet and greet with V-103.