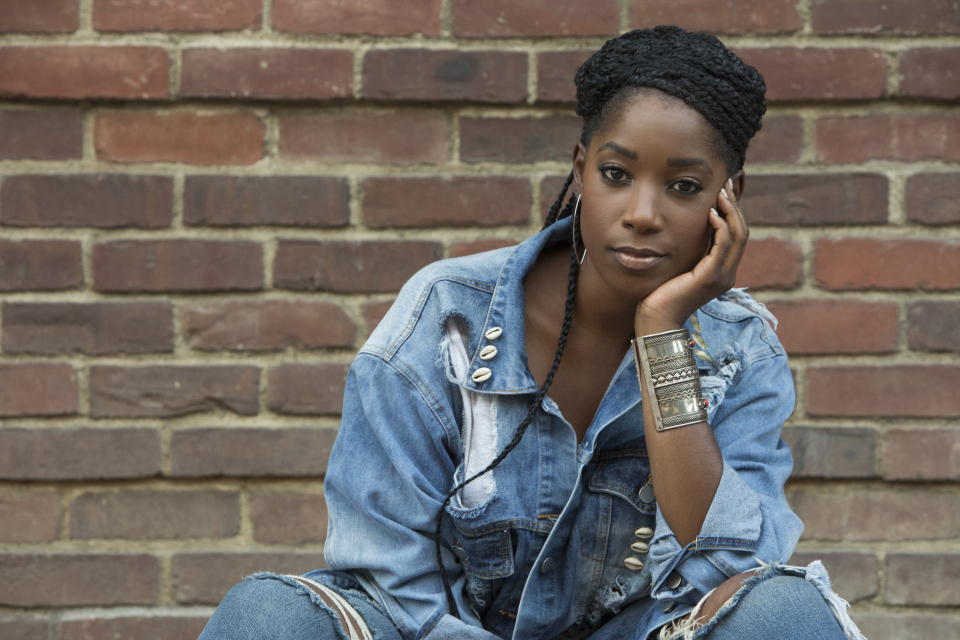 Some folks may recognize Ashley Blaine Featherson as Whitney, who is at the center of the wacky online dating triangle from the Black and sexy TV series, "Hello Cupid." More, however, may know her as Joelle "Curls" Brooks from the film-turned-Netflix series, "Dear White People." After all, "Dear White People" has been abuzz since its 2014 release. Justin Simien's satirical look at the plight of Black students attending a predominantly White college struck such a major chord that Netflix brought it back as a series.
Although she appeared in the film, Featherson says, with the series, Joelle is much more defined. "She's really funny and smart. She's very unique. She has her own personal style and flair," says Featherson. But it's her friendship with Sam that defines her the most.
"You really get to delve into her relationship with Sam [played by Tessa Thompson in the film and Logan Browning in the series]," she says. "They're quintessential besties."
"Dear White People's" setting at a college makes Joelle's and Sam's friendship even cooler for Featherson. "When you're in college, you go through everything," she explains. "That's when you go through all the emotions: you fall in love, you fall out of love; you get into fights with your friends, you make up with your friends; you want to be in an organization; you want to try different things; you can do everything in college."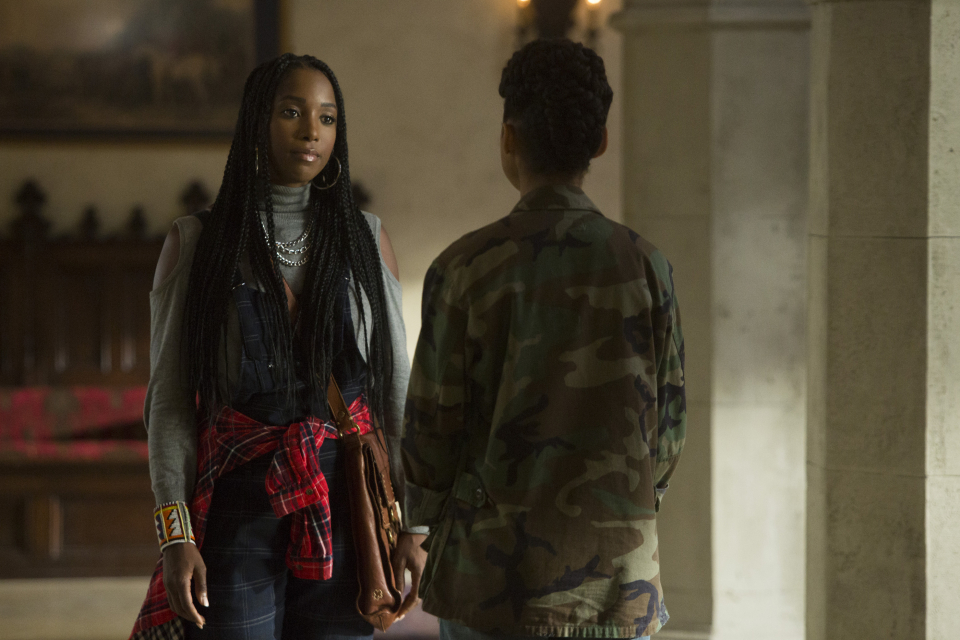 It didn't take college at Howard University for the D.C.-born, Maryland-raised Featherson to know what she wanted to do. For as long as she can remember, acting was it. By age 14, she even had a professional paying gig in a local production. At Howard, which has produced more than a handful of great actresses that include Taraji P. Henson, Wendy Raquel Robinson and Phylicia Rashad, she majored in musical theater. After school, she moved back home and worked to save money for her big move to L.A. When her godsister offered her a place to stay near L.A. while visiting, Fatherson got a one-way ticket in February 2010 and never looked back.
In this "woke" era of television, she's happy to play her part. Even when she didn't have a role in "Dear White People," she says, "I really believed in Justin and the project." That's why she wasn't at all shaken by the backlash Netflix received back in February when it debuted an early trailer.
"Who wants to be a part of things that don't matter, that don't cause conversation or that people aren't talking about or that doesn't rile people up?
"If anything, [the backlash] got me excited because this is exactly what we want people to do," she explains further. " 'Dear White People,' just the name alone, ignites conversation. [The backlash] did inspire six million to watch the concept trailer, which wasn't even the official trailer for the show, and 500,000 people pushed the like button so that means we're doing something right."
And now that "Dear White People" is finally here, Featherson hopes that the "people who were getting so riled up about something they knew nothing about" will "watch the show and realize just how wrong they were."
For everyone who watches, Featherson promises that "you are going to leave after the 10 episodes really feeling like you know all of us and you're invested in all of our stories and you really want to know what happens to all of us individually, but also collectively."
"Dear White People" is currently streaming on Netflix.