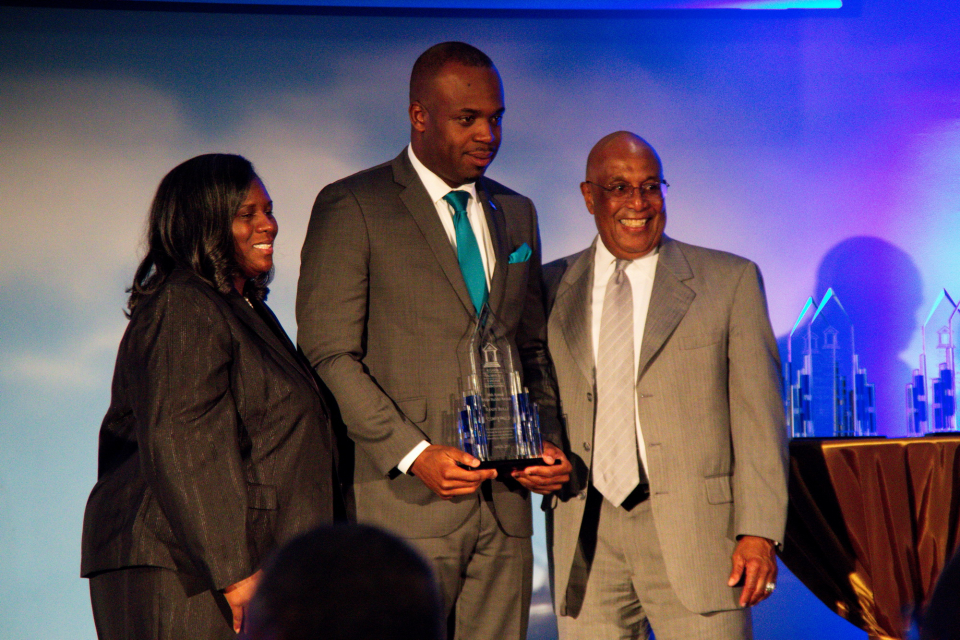 Time reveals if a person or organization is truly dedicated to a cause. Atlanta Technical College has set the gold standard and proved its devotion to education. The Annual Bridge Builder Awards, hosted by the Atlanta Technical College Foundation board of trustees, recently celebrated their 16th annual fundraiser at the Delta Flight Museum.
For over 16 years, Atlanta Technical College has been committed to "bridging the gap" for underserved populations seeking an education. Dr. Victoria Seals reiterated this mission during the fundraiser: "As it is with everything at Atlanta Technical College, at the heart of tonight's celebration is our students."
Honorees at the 2017 event were award-winning makeup artist and Atlanta Tech graduate Patrice Coleman, who worked as a makeup artist for Tyler Perry and most recently on set for the filming of The Immortal Life of Henrietta Lacks. Other awardees were Arlane Robinson, who was honored posthumously; Bahamas Consul General Randy Rolle; Fabiola Charles Stokes, community impact director, Google Fiber; and Charmaine Ward, corporate relations director, Georgia Power Company.
Student of the Year Terrylynn Stevenson performed 50 Years Strong, a presentation in honor of Atlanta Tech's 50-year anniversary in 2017. Students illuminated candles in a ripple effect as Stevenson ended her presentation.
The fundraiser was well attended by featured honorary co-chairs Hank Aaron and wife Billye, and Ambassador Andrew Young and wife Carolyn. Hank and Billye Aaron presented a $200K donation to the Atlanta Technical College Foundation to benefit students. Carolyn Young encouraged attendees to give to Atlanta Tech. "Approximately 600 students had to stop attending classes and withdraw last semester because they did not have $375, the average student account balance owed," she said.
Atlanta Technical College is a vibrant part of the Technical College System of Georgia and was named its College of the Year in 2012. Prior to that, the college was selected as America's Best Community College by Washington Monthly magazine. Most recently, Atlanta Technical College has been ranked one of the best in the nation for online courses and programs. In 2017, Atlanta Technical College celebrates 50 years. For more information on Atlanta Technical College and its 150 programs, visit www.atlantatech.edu.
See pictures below.