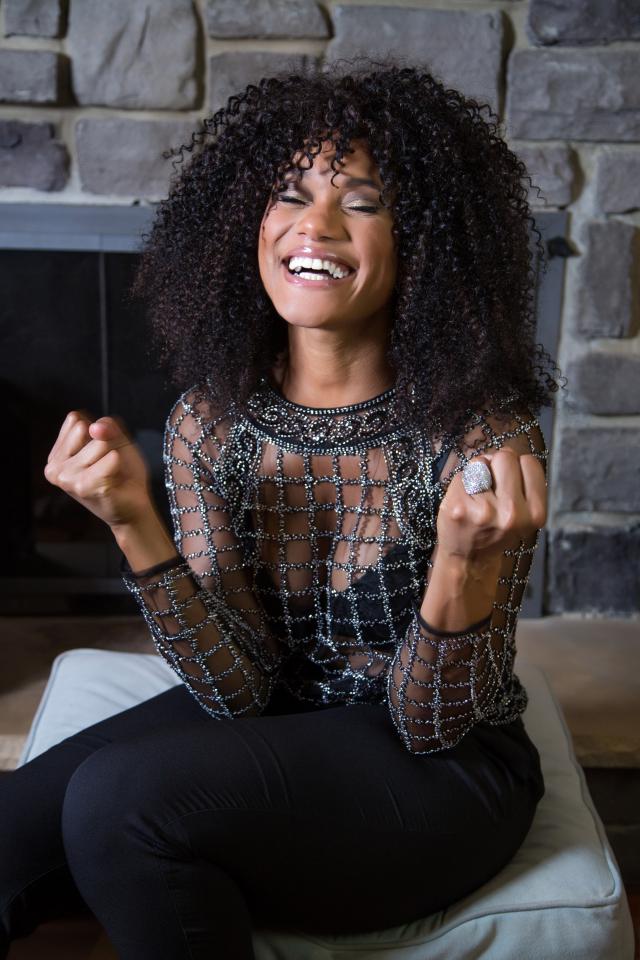 Opal Staples started singing professionally at the age of 15. Her voice has been paired with the likes of Stevie Wonder, R. Kelly, Ramsey Lewis and Lupe Fiasco. Her soulful, sultry voice commands a room and her presence is bright and inviting.
We spoke with Staples about her career and what makes her different as an artist.
Talk about who you are as an artist. What makes you different?
As an artist, I believe that I am open, receptive and intuitive. What makes me different from other artists is my voice.  It is distinct. The ability to effectively relay the sincere emotion needed to convey the message of a song is a strategy that I apply well. Simply put, I am believable.
Explain your creative process when it comes to writing songs.
My creative process for writing song is to first hum. No words yet, just the truth of the melody and all the emotions wrapped in it. The words almost dictate themselves from there. All components of my writing must come from an authentic place.
What do you think an artist must have to be able to connect with the audience?
In my opinion, an artist must be "naked and unashamed" to connect with an audience.
Talk about your album, So Beautiful. What was the inspiration?
So Beautiful was written from an honest place of lack. As a child, I memorized Romans 4:17 which basically says to speak the things that are not as though they were. The inspiration for this song came from my first marriage. Heartbroken and lonely I wrote this song in a time that was anything but "So Beautiful." In that season of my life, I wanted nothing more than to be raptured so I wrote a song that spoke about a man who would love me and spoil me. I started writing that song in 2010. I would not record it until 2016.
What would you say has been your most memorable experience as an artist thus far?
My memorable experience as an artist was singing background for Seal and L.A. Reid telling me, "You've got the it factor."
If you had the opportunity to mirror the success of one artist who would it be and why?
If I had an opportunity to mirror any artist it would be:
Josephine Baker: She traveled the world breaking barriers simply by entertaining
Prince: Willfully unique and unapologetic.
Nancy Wilson: She is graceful and a lady to a fault
Beyoncé: Her work ethic is unsurpassed.
Whitney Houston: Known around the world for her remarkable voice. It can't just be one!!
What does success mean to you?
To me, success means touching hearts and minds with music that infuses other with peace and love. The money and everything else I need to sustain will follow.
What is next for you?
This summer I am covering my family's last major hit, "Let's Do It Again." It's going to be the soundtrack for summer nights in Chicago.
What words of encouragement do you have for those wishing to pursue their dreams?
Don't just pursue your dreams, manifest them. Write them down and speak them out loud into the atmosphere. With every fiber in your God-given body, manifest, what your mind created. So as a man thinketh, so is he.