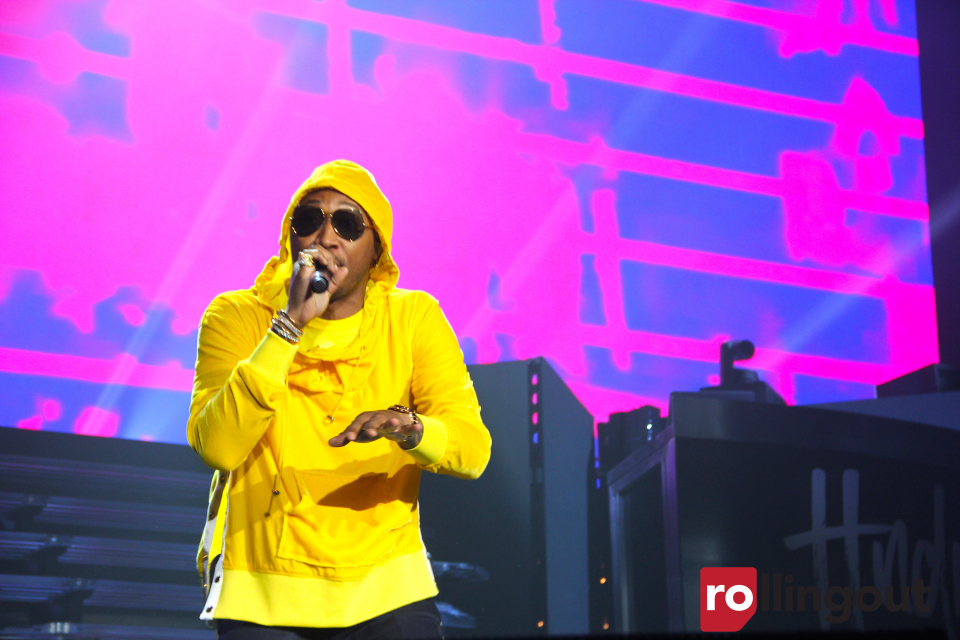 Future understands what it means to take control of the present. The Atlanta-based trap music rapper has remained in the studio nearly everyday for the past five years. And when he was not in the studio, Future was on the road with two major tours. He continued his impressive run in 2017 by releasing two albums (Future, Hndrxx) in a span of two weeks. Both albums reached No. 1 on the Billboard charts.
With summer approaching, Future decided to hit the road again with the "Nobody Safe" tour. The tour, which also features Young Thug, Tory Lanez, made its way to the Lakewood Amphitheater in Atlanta during the beginning of May.
Future, dressed in a yellow hoodie, black pants, and Reebok Pumps, opened his set with "Draco," and "Super Trapper." He ran through past hits such as "Same Damn Time," "Move That Dope," and "Bugatti." But his new music also resonated well with the crowd which remained enthusiastic throughout the show. He performed more recent hits such as "I'm so Groovy," and "Coming Out Strong."
But Future's performance of "Mask Off" proved to be the crowd's favorite. The flute-heavy track, produced by Metro Boomin', is Future's highest-charting single ever.
Although the subgenre continues to evolve as new artists enter the fray, Future proves that he is still trap music royalty with the "Nobody Safe" tour.
View photos below: