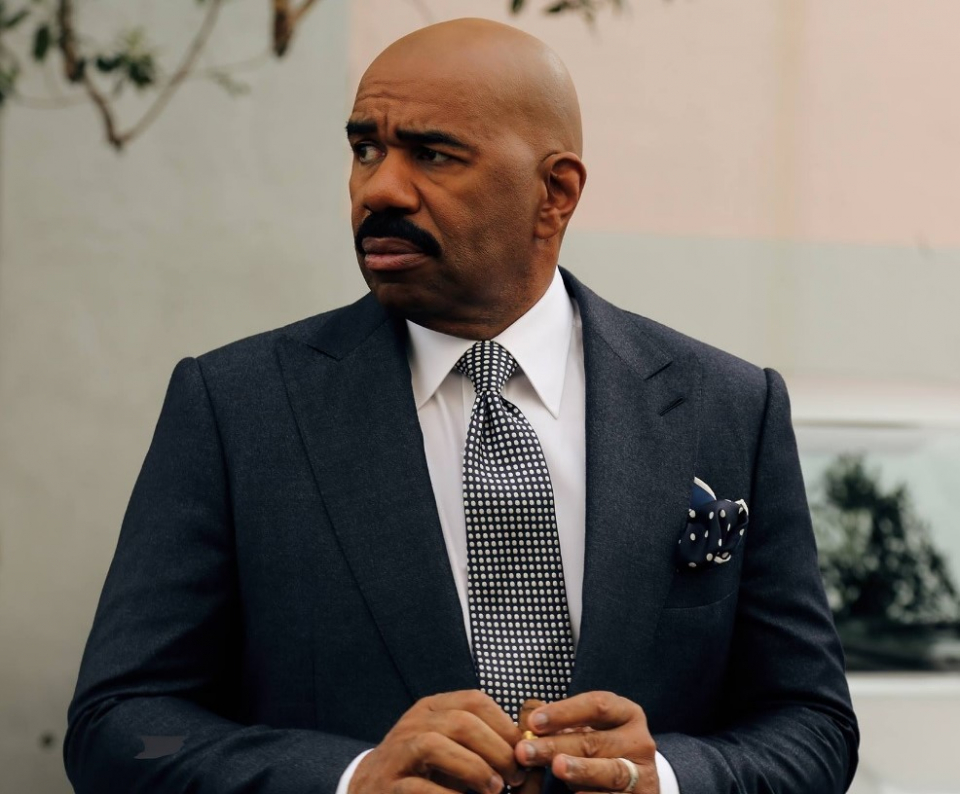 It's safe to say Steve Harvey's stern message to staff isn't sitting well with … well, anyone.
In case you're playing catch-up, the popular talk show host recently found himself in the hot seat after a memo to the staff — demanding they give him his space — leaked on Robert Feder's media blog. "Do not come to my dressing room unless invited. Do not open my dressing room door. IF YOU OPEN MY DOOR, EXPECT TO BE REMOVED," the memo reads. "I want all the ambushing to stop now. That includes TV staff."
Furthermore, Harvey added he'll only be speaking to staff by appointment. "Do not approach me while I'm in the makeup chair unless I ask to speak with you directly," he wrote. "Do not wait in any hallway to speak to me. I hate being ambushed."
As for the reason behind the 60-year-old comedian's rant, he's apparently in need of more "free time" throughout the day and does not want the staff to "take offense to the new way of doing business." He further explained, "It is for the good of my personal life and enjoyment."
Meanwhile, an insider on the production tells "ET" that the host was impacted by the backlash this week, as his hit show packs up and prepares to move operations to Los Angeles. "He was emotional, but still 'Steve' and made everyone laugh too," the source said. "The majority of the staff have no bad feelings about Steve. People are sad that they are looking for jobs, but understand things change."
According to the source, it's all a big misunderstanding. "This whole story has been overblown," the insider said, adding, "[It] hasn't been a bad season and people weren't angry in the office. If morale is bad, it's because people will be out of a job, not because Steve treated them badly."
A second source alleged, "He was tearful in the last production meeting, but not apologetic."
Harvey on the other hand, is standing by his memo, telling "ET," "Everybody wants the freedom to be able to move around.
"I've always had a policy where, you know, you can come and talk to me — so many people are great around here, but some of them just started taking advantage of it," he explained. "I'm in the hallway, I'm getting ambushed by people with friends that come to the show and having me sign this and do this. I just said, 'Wait a minute.' And in hindsight, I probably should've handled it a little bit differently.
"I just didn't want to be in this prison anymore where I had to be in this little room, scared to go out and take a breath of fresh air without somebody approaching me, so I wrote the letter. I don't apologize about the letter, but it's kind of crazy what people who took this thing and ran, man. I appreciate you asking me."
What are your thoughts on the memo? Sound off in the comment section below.